ARC Review: 'Deep Surrendering: Episode 2' by Chelsea M. Cameron
April 17, 2014
I received a complimentary copy of the book from the blog tour host in exchange for an honest review. This does not affect my opinion of the book or the content of my review.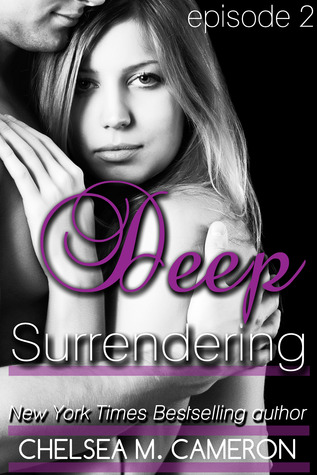 Deep Surrendering: Episode 2
by
Chelsea M. Cameron
Series:
Deep Surrendering #2
Published by
Self-Published
on April 13, 2014
Format:
eArc
Goodreads

When Fin ran out on Marisol, leaving her naked on her couch, she swore she was done with him. There was no way she would forgive him, let alone see him again. But fate, or something else, had different ideas, and she ran into him again the very next day.
Instead of hating his guts and wanting him to die, Marisol finds that's she's still attracted to Fin. She just can't get him out of her system. Maybe if they had one night together? Just one night and she could get over him. But will that be enough?
*This is a novella of 20K words and the second in a series of novellas. They will release on the third Thursday of every month. The total number of episodes isn't final, but it will be from 12-14, which is two novel's worth of content. Due to adult content, this is not appropriate for anyone under the age of 17*
Other books by Chelsea M. Cameron:
Nocturnal (The Noctalis Chronicles, Book One)Nightmare (The Noctalis Chronicles, Book Two)Neither (The Noctalis Chronicles, Book Three)Neverend (The Noctalis Chronicles, Book Four)Whisper
New Adult Contemporary Romance:
My Favorite MistakeMy Sweetest Escape (January 28, 2014)Deeper We Fall (Fall and Rise, Book One)Faster We Burn (Fall and Rise, Book Two)For RealUnWritten (Summer 2014)Christmas Catch: A Holiday Novella
Adult Contemporary Romance:
Sweet SurrenderingSurrendering to UsDark Surrendering (Summer 2014)
My Review
WARNING: You will need to read the first episode before reading the second episode of Deep Surrendering. Deep Surrendering is a series of novellas of about 20,000 words, and a new episode will be released every 3rd Thursday of the month.
I'm loving the fact that Chelsea M. Cameron is releasing an episode every month that way I'm not going too crazy waiting. Although, once I start getting answers about Fin…I'm left with more questions. I need to find out what is up with Fin because he has some issues. At least I got some answers in Episode Two, but I thought after what he did to Marisol in the first episode that she would write him off and move on. At least that is what I would do, but Marisol is curious about Fin sexually and emotionally. He does have some appealing qualities, but he is freaking me out with all these secrets he has. One of Finn's issues he brings up is his first sexual experience with someone he knew very well that may have triggered to what he is today. But I'm thinking there is something else going on that he still has not uncovered to make him dark and mysterious. He does keep saying that he wants to scare Marisol away…well…he may scare me away for her. LOL. She's intrigued by him.
In this episode two, one of Marisol's issues gets brought up and makes me feel sympathetic to her. She does not have a very supportive family to what she chooses in life, and they are very clingy. I'm curious to find out how she deals with her parents after getting a taste of what they are doing to her.
All in all this episode was interesting. More questions, some answers, and more questions. Yup…can you tell I want to read the next episode. Marisol does drive me crazy with her infatuation with Fin…but hopefully once Fin opens up more I can agree with her decision on being with him.
I give this book 4 full moons and recommend it new adult readers out there. If you are a fan of serials, you will enjoy these. If you are not…then, you may want to wait until all of them are released, or at least some of them are published back to back.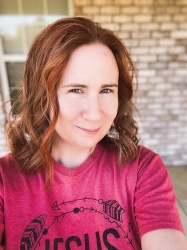 Latest posts by FranJessca
(see all)