Happy Release Day + Review: 'Brutal Obsession' by S. Massery
November 30, 2022
I received a complimentary copy of the book from the blog tour host in exchange for an honest review. This does not affect my opinion of the book or the content of my review.
This book may be unsuitable for people under 18 years of age due to its use of sexual content, drug and alcohol use, and/or violence.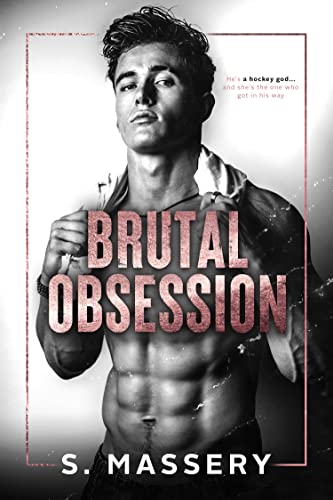 Brutal Obsession
by
S. Massery
Published by
Self-Published
on November 30, 2022
Genres:
Dark Bully Romance
,
Dark College Romance
,
Dark Romance
,
New Adult and College Romance
Format:
eArc
Goodreads

He shattered my leg, and now he wants to ruin the rest of me.

Greyson Devereux is a menace–but only to me.
To everyone else, he's charismatic.
He's the son of a senator and the star of the university's hockey team.

When all I want is to be invisible, he drags me into the spotlight.
He wants my blood, my fear, my attention.

Resisting him only worsens his obsession.
Fighting solidifies it.

He's brutal, and he draws out a sick darkness in me that enjoys it.
But I'll be damned if I let him become my downfall.
---
Brutal Obsession by S. Massery is a Dark, Bully College Romance that will brutally put you through the wringer and have you obsessing over the characters, especially the MMC. This book and its characters are going on my top fave Bully Romances of all time that I've read, and I've read quite a few.
Storyline/My Thoughts: If you can't handle an alpha-hole MMC that stalks, bullies, and dominates the FMC, you may not like Greyson Devereux. He's a hockey god on Crown Point University campus. He can do no wrong and gets away with everything since he is a Senator's son until one night, he ends up arrested for doing something that jeopardizes his and someone else's dreams. Instead of caring for the person he ended up hurting, he wants to make her life difficult, and he's about to face her on campus after six months of healing from the accident he caused.
The FMC, Violet, was popular on the college campus as one of the dancers on the dance team. She had dreams and goals until one night; her dream was shattered due to the a-hole Greyson being stupid. She's forced to face him after six months of recovering in the hospital. She wants to be invisible, but he will do anything to make her life miserable on campus.
Greyson is what I would call a sadist because he loves inflicting pain, mentally, emotionally, and physically, on Violet. I felt for Violet whenever she had to deal with Greyson. Unfortunately, she can't just tell anyone about his bullying. She has to deal with it independently, especially since Greyson is blackmailing her. Greyson, though, can't seem to leave Violet alone when he does start harassing her. He becomes brutally obsessed and will tell everyone on campus that Violet is his and no one else's girl.
Yes, this book turns into a stalking book where the MMC preys on the FMC. She even says she feels like he is the predator and she is his prey that he can't get enough of torturing.
What were my thoughts on Brutal Obsession? I enjoyed every damn thing about this book, even the a-hole Greyson, the biggest damn bully ever. I loved the hate/love relationship between the main characters. I'm glad I got both POVs (Greyson and Violet) because I got every emotion from both characters and what they felt when they were telling their story. Violet was confused with Greyson for chasing her, and Greyson was confused for being obsessed with Violet. They had no idea they were meant to be and needed each other for different reasons. They may be the complete opposite, but these two worked.
What about the spice? How about I just mention my favorite spicy scenes without giving too much away? One of my favorite scenes is set on the ice hockey rink, and I'm surprised that Violet didn't get frostbite afterward. There were also the constant chasing scenes between the two where Greyson gives her a head start, and then he warns her wherever he catches her, he will do things to her, even if it is in public. Please read the triggers the author lists in her book before diving into this book, though. Some moments could be triggering for some readers.
S. Massery is a new author to me, and after reading this book, her other books are being added for me to read. I loved her writing style and how this story captured me from beginning to end. Yes, Greyson is a certified sadist a-hole, but once you understand his upbringing, you'll understand him.
Overall, I give this book five stars, and again, this book is going on to be the TOP FAVE Bully Romance for 2022 that I've ever read. Greyson is not categorized as a book boyfriend (he's too young for this Book Lovin' Mama) but as a favorite unhinged bully, MMC. Violet is going on my list of FMCs who handled her bully. She's a kickbutt FMC who went through so much and managed to get through it and achieve her goals in the long run. She is a friggin' FIGHTER, and I won't forget her. . She is also listed as one of my favorite kick-butt FMCs who went through so much and achieved her dreams. She is a FIGHTER!
I'm looking forward to reading more about this world with the other hockey players introduced in this book.
Standalone or Part of Series: Standalone. S. Massery is not done with writing more books in this world that involve more of the Crown Point Hockey Players.
Steam/Spice: 🌶 🌶 🌶 🌶
Genre(s)/Trope(s)/Element(s): Dark Romance. College Romance. Bully Romance. Stalker Romance. Hate to Love. Enemies to Lovers. Opposite's Attract. Sports/College Hockey Romance. Anti-Hero. Alpha MMC. A-hole MMC. Sadist MMC. Scarred FMC. Ballerina/Dancer Heroine. Blackmail. Orgasm Torture and Denial. Anal Sex.
Content Warning(s)/Trigger(s): Blood/Knife play. Dubious Consent. Choking/Breath Play. Consensual Non-Consent. Primal Play. Mental/Physical/Emotional Bullying. Drug Use or Drugged. Violence. Graphic/Explicit Content. Mature Language.
HEA: Yes.
Would I recommend this book? Yes. I recommend this book to readers who enjoy Dark Bully Romance and College Romances with the following tropes: Hate to Love, Hockey/Sports, AntiHero, and Opposite's Attract. Just remember, this is a work of fiction. We would not condone Greyson's actions in real life, would we?
Favorite Quote(s): "Okay, how about this? You come with me, or I'll spread you out on this table and make you come, and then no one will fucking doubt that you're mine."
I want to spend the rest of my life pulling Violet apart piece by piece, inspecting how she works, how she was made, and then putting her back together again.

---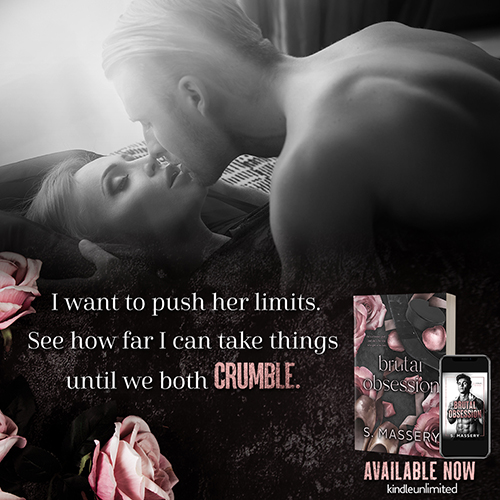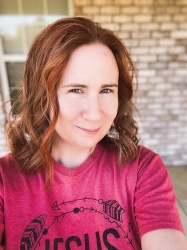 Latest posts by FranJessca
(see all)