Review: 'Devious Obsession' by S. Massery
March 23, 2023
I received a complimentary copy of the book from Grey's Promotions in exchange for an honest review. This does not affect my opinion of the book or the content of my review.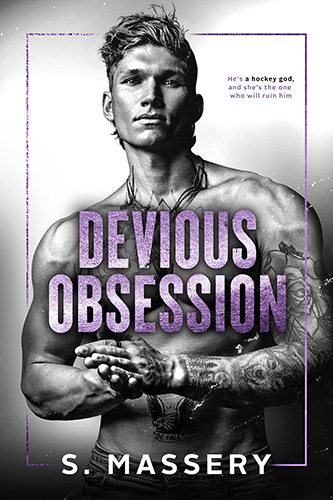 Devious Obsession
by
S. Massery
Published by
Self-Published
on March 23, 2023
Genres:
Dark Bully Romance
,
Dark Romance
Format:
eArc
Source:
Grey's Promotions
Goodreads
Purchase at
Amazon


"If you want to stay, you have to play the game…"

Steele O'Brien is everything I hate in hockey players.He's cocky, brooding, antagonistic.
I played his game, learned his secrets.But that was before I found out he's my new stepbrother.
Now we're at college together, and I can't escape him.Or his demons.
It seems that, for him, the game isn't over.He says I'm his to play with. His to torment.And he's determined to not only get under my skin, but carve his name into it.
---
I'm one reader who doesn't mind reading Dark Bully Romances. Call me crazy, but I love unhinged, alphahole MMCs who torment, bully, and even downright stalk the FMCs that they can't seem to stay away from and end up falling hard due to their over-the-top possessiveness. This is precisely what I get with the MMC in S. Massery's Devious Obsession, her latest Dark Bully Romance in her Crown Point University series.
Storyline/My Thoughts: I enjoyed Brutal Obsession when I read it last year and was happy to hear that S. Massery would write more books for the Crown Point University world. I was introduced to Steele O'Brien in Greyson's book, and he made an impression then, but after reading his book, I don't know who I like more, Greyson or Steele. Now, I may like the MMC, Steele O'Brien, and his OTT jealous/possessiveness in this fictional story, but in real life, if a man like Steele O'Brien ever did the crap he did to Aspen Monroe to me, he would be dealing with a fiery red-headed tempered woman who could kick his butt. I would not put up with a Steele in real life, but I don't mind his type of characters in fictional worlds.
Steele is not for everyone, and I said the same thing about Greyson when I read Brutal Obsession. If you don't like the bully, a-hole types, this book may not be for you. Steele is not the white knight who comes to rescue the princess. No, he's the guy that will put the FMC, Aspen Monroe, through a lot when he finds out who she is to him and what she is doing for his father. Aspen Monroe had no clue the guy she hooked up with at a party before school started would be her new stepbrother. All she knows is that he brought out a darker side to her that she enjoyed with him. Now, he is determined to make her life difficult at Crown Point by doing some despicable things to her, such as discrediting her from the school's administration, her classmates, and even his father. The thing is, Steele can't seem to stay away from Aspen, even when he's supposed to hate her. The more he makes her life difficult, the more time he gets to know her. Steele's bullying backfires on him because now he's infatuated and protective of Aspen Monroe when he can't stay away from her. He also realizes that Aspen may be in danger, and it's up to him to protect her in his own unhinged way.
I loved getting both Steele's and Aspen's POVs in Devious Obsession. It makes it more fun to know what both characters feel about each other. You get both POVs' hate and angst for each other and their love for one another after all the darkness.
I enjoyed Aspen's character too in this story and getting to know her. Most of the story is focused on Steele tormenting the poor girl, but Aspen has a backstory, and she's been hiding and running from someone due to what happened to her as a child. It's not a story that is for the faint of heart. There is one particular scene that was gut-wrenching for me to read, and even had Steele realize he may have messed up regarding how he handled something with Aspen.
Aspen is a damn fighter in this book. She may be going through a lot due to what Steele is putting her through, but she continues with her life at school, even if she feels the world around her is closing in on her. She has support from others to assist her, which includes an Uncle that comes into her life to watch over her and a roommate/friend. She puts Steele in his place a few times in the book, too, and I rooted for her when reading those scenes.
The ending had me on the edge of my seat, and I liked how S. Massery concluded this one, even if my heart was pounding on what would happen to a specific character. No spoilers from me; know that Aspen will go through more crap, but she gets the much-needed closure she needs to get a rightful HEA. She friggin' deserves it, and I liked how Steele was there for her.
Since this is a Dark Romance, S. Massery lists the trigger warnings at the beginning of the book, and I recommend reading those before diving into Steele and Aspen's story. Steele is into some dark kinky stuff, such as dub-con, CNC, primal play, and bondage, amongst other things. The FMC is also into those things after a while (especially when the main characters first meet.) Steele awakens Aspen to things she would never have done with anyone else and vice versa.
If you read Brutal Obsession and thought Greyson was OTT in his book, you will be blown away by Steele O'Brien. This man doesn't play when telling everyone that Aspen Monroe is his. She will live with what Steele gave her for the rest of her life unless she gets it covered. Again, Steele is not for everyone, but he is, for damn sure, Aspen's man. =)
This is another five-star read for me from S. Massery. Thanks to Grey's Promotions for introducing S. Massery to me last year. S. Massery has a reader for life, that's for damn sure. I LOVE these crazy-ass sexy hockey player men, she writes. It does make me question myself a bit, but as I said at the beginning of my review, I would never put up with the crap in real life on what Steele did to Aspen.
Standalone or Part of Series: It's part of the Crown Point University series, but each book can be read as a standalone. There's no cliffhangers and each book has a new couple.
Steam/Spice: 🌶 🌶 🌶 🌶
Genre(s)/Trope(s)/Element(s): Dark Romance. Bully Romance. Sports/Hockey Romance. StepSibling Romance. AntiHero. Enemies to Lovers, Hate to Love. Alphahole MMC. OTT Jealous/Possessive MMC.
Trigger(s)/Content Warning(s): Dub-Con, CNC, Primal Play, bondage, bullying (mentally, physically, emotionally), FMC is drugged, somnophilia, blood, violence.
Would I recommend this book? Yes. I recommend this book if you are a fan of alphahole, and bully MMCs since this is a Dark Bully Romance. S. Massery knows how to write the MMCs that will stalk and make your life hell until you eventually cave to them or turn to the dark side with them.

---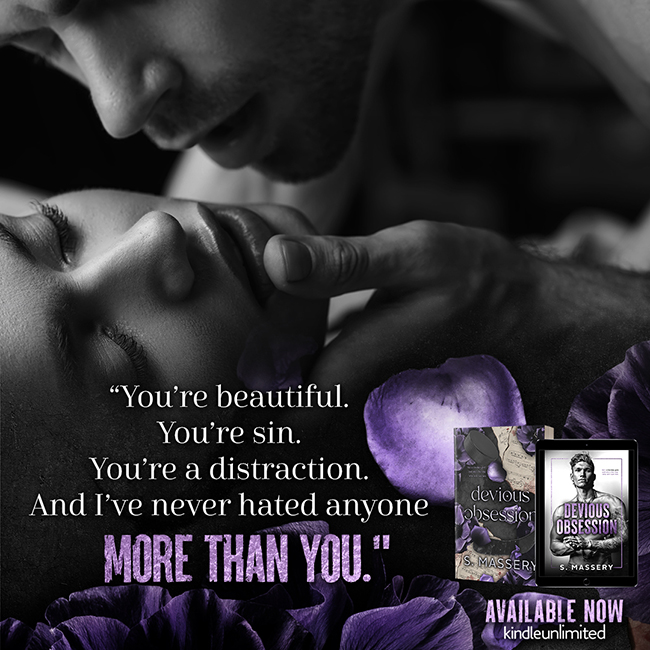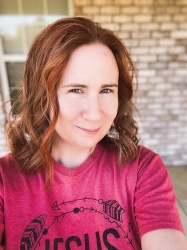 Latest posts by FranJessca
(see all)