Release Blitz + Review: 'Secret Obsession' by S. Massery
June 28, 2023
I received a complimentary copy of the book from Grey's Promotions in exchange for an honest review. This does not affect my opinion of the book or the content of my review.
This book may be unsuitable for people under 18 years of age due to its use of sexual content, drug and alcohol use, and/or violence.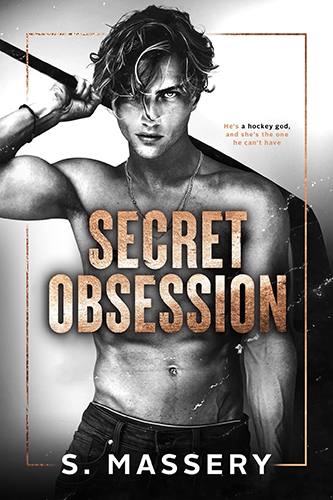 Secret Obsession
by
S. Massery
Series:
Hockey Gods #3
Published by
Self-Published
on June 28, 2023
Genres:
Dark Romance
,
New Adult and College Romance
Format:
eArc
Source:
Grey's Promotions
Goodreads
Purchase at
Amazon

Hockey goalies are known to be obsessive—but none more so than my ex's brother.
I just didn't expect to be on the receiving end of his dark possessive streak.
After a mortifying public break up with his older brother and teammate, Miles Whiteshaw declares me as his. That I've always been his, minus my year-long lapse in judgment.
The only problem? I've sworn off of two things:Whiteshaw boys and love.
But Miles will go to any length to prove that we belong together—and I'm not sure we'll survive the fall out if he's wrong.
---
I have become obsessed with the men in the Hockey Gods series by S. Massery, but not as obsessed as they are with their FMCs. I thought Greyson and Steele were unhinged MMCs; no, Miles may take that top spot now after reading Secret Obsession. This is a dark romance, so check your triggers before reading this book, which S. Massery lists before each book.
Storyline/My Thoughts: S. Massery is a master at writing the MMCs in this series and making them so unhinged that you overlook the red flags they give because, in the end, the MMCs are only showing how they are willing to do anything for the FMCs they fall in love with. This brings up why I loved this book. Miles Whiteshaw, the hockey goalie, is definitely a morally grey character (antihero) you will either love or hate, especially how he initially treats Willow. He's a bully and has his reasons for being one to Willow. She's spiraling out of control after what Miles's brother did to her, and Miles is trying to help her. He shows her tough love, which is exactly what Willow needs.
I enjoyed the storyline of this book and how Miles has to help Willow from the dark times and having trust issues and get her back to the girl he knew she could be when he first met her. He also has to protect her from something that happens at the beginning of the book that involves both of them, which leads them into danger. I loved the flashbacks from Miles and when he first met Willow and understood why he was always obsessed with her. He was always supposed to be the Whiteshaw brother to be with her, and it took Willow some convincing and Miles making her life difficult for her to figure it out. Heck, after the first few chapters, it convinced me how much Miles cared for Willow. Although, I could understand Willow's freak out on what he did too.
My issue was with Willow and how I didn't connect with her like the other FMCs. She was putting herself at risk after what Knox did to her, and Knox wasn't worth it. (Yeah, I'm not a fan of Knox Whiteshaw. Whenever he gets his book, whoever the FMC he ends up with, I hope they put him through the wringer because he deserves it.) I did understand why she guarded her heart after Knox, especially after realizing how she thought her family treated her.
Ultimately, Willow needed someone to love her and feel loved, and she got it with Miles (in his own deranged way in the beginning). She was always meant to be with Miles Whiteshaw, and it took some convincing for it to happen. I give the book four stars and definitely can't wait for the next book in the series, especially with how S. Massery always gives her readers hints on what is next. Thanks to S. Massery, I'm in my Dark Hockey Romance Era. If S. Massery writes it, I will read it, and she's become an auto-buy author after reading this series.
---
Story Rating: ⭐️ ⭐️ ⭐️ ⭐️
Steam/Spice: 🌶 🌶 🌶 🌶.5
Single or Dual POV: Dual POV (with other characters getting a POV too in the story)
Would I recommend this book/series? Yes. I recommend this series if you enjoy dark, twisted, unhinged dark hockey romance stories with antiheroes who will do anything for their love interests.
Genre/SubGenre(s): Romance | New Adult & College Romance | Dark Romance
Trope(s)/Element(s): Hockey/Sports Romance | Bully Romance | Enemies to Lovers | Ex Boyfriend's Brother or Brother's Ex Girlfriend Romance | Hate to Love | He Fell First | Forced Proximity | AntiHero | Touch Her and I'll Unalive You | OTT/Jealous MMC | Broken FMC

---
---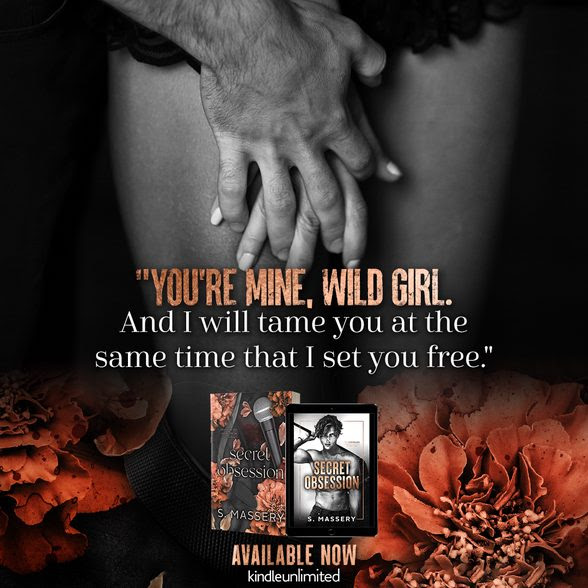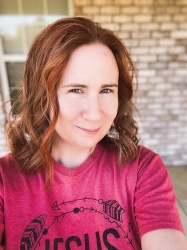 Latest posts by FranJessca
(see all)