Review – 'Dreaming of the Wolf' by Terry Spear
December 10, 2011
I received a complimentary copy of the book from Netgalley in exchange for an honest review. This does not affect my opinion of the book or the content of my review.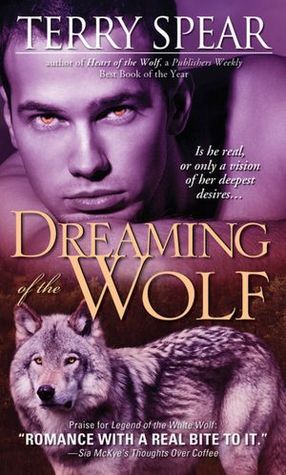 Dreaming of the Wolf
by
Terry Spear
Series:
Heart of the Wolf #8
Published by
Sourcebooks Casablanca
on December 1st 2011
Genres:
Paranormal Romance
Format:
eArc
Source:
Netgalley
Goodreads
Purchase at
Amazon
|
Apple

Book 3 in Terry Spear's Silver Town Wolf Series
A FIERCE HUNTER...Alicia Greiston is a no-nonsense bounty hunter determined to bring a ring of mobsters to justice. Her dogged pursuit of the crime family has forced her to avoid relationships- any man would only become a target for retribution. Luckily, Jake Silver is more than a man, and his instincts are telling him to stop at nothing to protect her.
AN ANIMAL PASSION...However, the mob isn't entirely human either, and soon Alicia must flee for her life. When Alicia and Jake's passion begins to spill over into their dreams, Jake learns he will have to do more than defend her- he'll have to show his mate the way of the wolf.
Silver Town Wolf Series: Destiny of the Wolf (Book 1) Wolf Fever (Book 2) Dreaming of the Wolf (Book 3) Silence of the Wolf (Book 4)A Silver Wolf Christmas (Book 5)
Praise for Wolf Forever: "Riveting and entertaining...makes one want to devour the rest of Terry Spear's books."-Fresh Fiction "Sensual, passionate, and very well written...another winnter of a story."-The Long and Short of It "A must read...the chemistry is sizzling."-RomFan Reviews "Full of nail-biting suspense, sexy scenes, and plenty of hot alphas...Spear knows how to keep her readers riveted."-Love Passion Romance
My Review
(Originally Reviewed on Mrs. Papillion aka "The Book Worm")
First off let me say, look at that beautiful, sexy cover for "Dreaming of the Wolf." I love it!!!! You know to not ever judge a book by its cover, but this one, I have to say is one reason I adore this book. It seems every book's cover for the Heart of the Wolf Series gets better and better. I have to say also, is the model on the cover fits Jake's description very perfectly, and I'm jealous now of Alicia getting Jake in the book. She's one lucky Gal.
If you have never read the Heart of the Wolf Series, WHAT ARE YOU WAITING FOR?! Terry Spear writes her wolf series like they are actual wolves in the wild, not like the movie "The Wolfman." This is one main reason why I adore this series, and I can't get enough of the Sexy Alpha Males she comes up within the story.
Now in "Dreaming of the Wolf," we are going back to Silver Town to get Jake his Mate finally. I love Jake not only for his looks, but the Man is a Photographer. He loves taking photos of Wildflowers. I would love to meet a Man who adores taking photos of beautiful things, like flowers. I love taking photos myself, and flowers have been my favorite thing to photograph since I took up Photography in 2006. The minute I started reading about Jake, I fell head over heels for him. Jake is a very over-protective Alpha Male too, which who wouldn't want this Man watching over them?
He finds his perfect Mate while trying to put his photos in the Art Gallery. He comes across Alicia…well, he kind of stalks her. Although I have to say again, she's one lucky gal to have such a sexy hunk stalk her. Jake doesn't realize he's about to meet Alicia who is in kind of bind with the Mob. She is a Bounty Hunter, and she's trying to put her Mom's killers behind bars where they belong. She has no idea she's about to fall into the Supernatural world that she never thought could exist and she is also about to meet the One Man who will change her luck on Love and Marriage. Let's say, that Alicia gets lucky even at the beginning of the book and I loved the Woods Scene. =)
From beginning to end, I had a hard time putting down this book. I love how Terry Spear, always makes the story so compelling. This book took you into the world of Mobsters and what would happen if you threw in Werewolves in the mix. She also brings back old characters from previous books. I love getting a look at Lelandi's pregnancy more and having Darrien again. Yum!!!
I also loved the ending the most. Who would thought, a Wedding would happen at Silver Town but when I woman puts her mind into something, who can say No to Lovely Lelandi.
"Dreaming of the Wolf" has become one of my FAVE books I read in 2011 and I look forward to the next book in the series coming out this year. The best part is I got a sneak peek of "A Seal in Wolf's Clothing" at the end of "Dreaming of the Wolf." I'm looking forward to reading about Meara and Finn Emerson. Thank you again, Terry Spear, for my Alpha Male Fix again this year. I look forward to the next book in the series, and again, you have a FAN for life!!!
I recommend this to any reader out there that has an obsession with Sexy Alpha Males and Daring Heroines. You will enjoy this book and all the other books in the Series.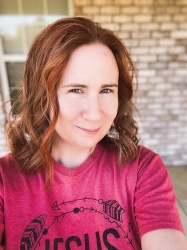 Latest posts by FranJessca
(see all)