Review: 'Drop Dead Queen' by C. Hallman & J.L. Beck
January 22, 2023
This book may be unsuitable for people under 18 years of age due to its use of sexual content, drug and alcohol use, and/or violence.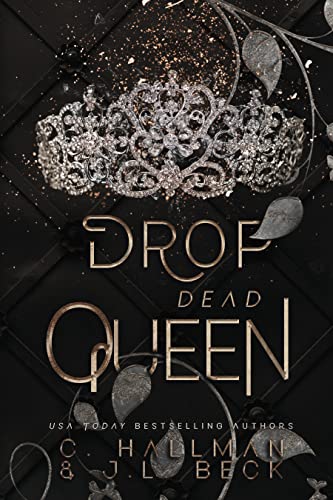 Drop Dead Queen
by
C. Hallman
,
J.L. Beck
Series:
Corium University #2
Published by
Bleeding Heart Press
on January 28, 2022
Genres:
Dark Bully Romance
,
New Adult and College Romance
Format:
AudioBook
,
eBook
Source:
Kindle Unlimited
,
Purchased
Goodreads
Purchase at
Amazon

In the darkness they lurk, waiting for the perfect moment to strike.
Danger is everywhere, and not even Quinton can protect me. Someone wants me dead and they'll do anything to achieve their goal.
I'm back to being a rat scurrying through the halls of Corium and I know it won't be long till I'm caught in a trap.The only question is, can I save myself this time?
This is a Dark Bully Romance, and book TWO of a trilogy. King of Corium must be read prior to Drop Dead Queen.
---
After reading the cliffhanger of King of Corium, I needed to know what happened next. I immediately started listening to the next book, Drop Dead Queen. I knew the MMC would have to do a 360 after that cliffhanger that C. Hallman and J.L. Beck wrote. If he didn't, then he and I would go a few rounds. 
Storyline/My Thoughts: I'm not going to go into detail about the storyline for the risk of spoiling it for readers who have yet to read the Corium University books. Each book ends on a cliffhanger, too. I'm going to go over what I liked and disliked only.
Aspen, the poor FMC, can't catch a break. All thanks to the authors and what they put the girl through. She's determined not to let things bother her, even the MMC, who won't leave her alone. I thought the things Aspen dealt with in book one were tough; no, she is put through more in book two. I wish that Aspen could catch a break. She can only handle so much that is thrown at her. I love her character, though. She refuses to back down. She doesn't have a family that cares for her and feels like she has no one, but she secretly does. There's just a character that has a weird way of showing he cares.
The MMC, Quinton, what can I say about him? He and I are not seeing eye and eye right now. I need someone to wake him up with the nonsense he keeps putting Aspen through. He doesn't want anything to do with her but refuses to leave her alone and even tries to make her jealous. I know he is going through some crap, but I didn't feel any sympathy for him in this book, even when he finally revealed the truth about his family to Aspen. I didn't think he redeemed himself and his constant tormenting of Aspen. He made things worst for himself. Yeah, as of right now, I'm not too fond of his character, and I wish Aspen would see how toxic he was to her. I enjoy Bully Romances, but at this point, I would be happy if Aspen ended up with someone else, but I know; eventually, the authors will redeem his character to me, especially after another cliffhanger in this book.
I was not expecting that ending in this book, and I had to reread the scene to verify I had read it correctly. Again, the FMC is put through another horrible thing that will cause trauma to her. Let's leave this poor girl alone in the next book, please. She deserves a HEA. This is where I hope to see Quinton show another side of himself and finally admit how he feels. If not, I hope Aspen becomes a friggin' warrior and goes after the person who hurt her.
This was a fast-paced book, but that may be due to me listening to it at hyperspeed. I enjoyed the first book more than this one by half a star. I'm giving Drop Dead Queen 3.5 stars, primarily due to Quinton's character and some repetition in this book. Yes, there was new drama, a new character coming forward, but that character didn't contribute much, and drama on Quinton's side regarding his issue with his father. The repetitive things were with Quinton bullying Aspen. I enjoy bully romances, but when he's doing the same thing repeatedly, it gets old. Here's hoping whatever he does to get revenge in the next book redeems his character for me.
Now, since this book is a Dark Bully Romance, one scene may bother readers. It comes toward the end. Yes, I've read these scenes in Dark Romance a lot lately, but I've read these scenes in Contemporary/Paranormal Romances too, and they are not deemed Dark Romance. Check your triggers before reading this book.
I'm onto the next book, which concludes Aspen and Quinton's storyline together. Here's hoping they get some kind of HEA. Aspen deserves one.
Standalone or Part of Series: It's part of the Corium University Series, and I recommend reading in order.
Steam/Spice: 🌶 🌶 🌶
Genre(s)/Trope(s)/Element(s): New Adult & College Romance. Dark Romance. Bully Romance. Romantic Suspense. Enemies to Lovers. Mafia Romance. College Students MMC & FMC. Bully MMC. A-hole MMC. Anal Sex. Choking/Breath Play. Dirty Talker MMC. Touch Her & I'll Unalive You.
Trigger(s)/Content Warning(s): Bullying. Emotional Abuse. Violence. Rape/Sexual Assault.
Cliffhanger: Yes.
Would I recommend this book? Yes. If you enjoy Bully Romances where the MMC and FMC hate each other but can't seem to stay away from each other. More like the MMC can't stay away from the FMC.
Favorite Quote(s): "Kissing is intimate. It's passion and heart. It's telling someone a secret with your lips. A secret only you and the other person can decode."
"You are very wrong because you are mine. Mine to torment, mine to touch, and definitely mine to fuck."

This post contains affiliate links you can use to purchase the book. If you buy the book using that link, I will receive a small commission from the sale. It will help sponsor future giveaways but costs you nothing extra. You can read the full disclosure underneath the Privacy Policy.
---
---
---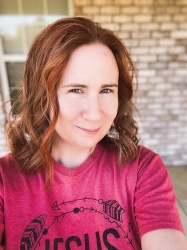 Latest posts by FranJessca
(see all)