Review: 'Hex Appeal' by Linda Wisdom
July 13, 2012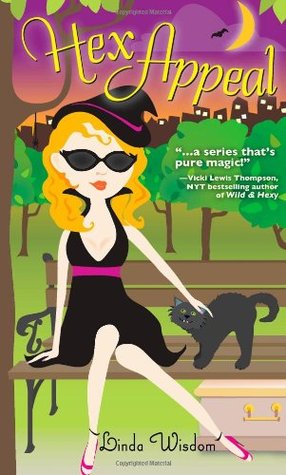 Hex Appeal
by
Linda Wisdom
Series:
Hex #2
on November 1st 2008
Genres:
Paranormal Romance
Format:
Paperback
Source:
Purchased
Goodreads
Purchase at
Amazon
|
Apple

The second book in the Hex series features feisty witch Jazz and her drop-dead gorgeous vampire cop boyfriend in a new installment. On again, off again for over 300 years, Jazz and Nick are finally back together, but then Jazz thinks Nick has bitten her. Separated again, upset and angry, the two of them start having violent, recurring dreams in which each one figures in disturbing and menacing ways. They can't sleep, they can't eat, and they finally figure out they'd better get together and discover who's poisoning their dreams-and their relationship. Full of the fantastic secondary characters that Linda Wisdom's fans know and love, including Jazz's sister witches and a cast of delectable supernatural male characters, Hex Appeal is fun and funny paranormal romance at its best. "Filled with loads of sass and sensuality, plenty of laughs and a host of oddball characters who'll leave you in stitches and asking for more."-Book Loons "With a rollicking cast of supporting characters, biting wit and sensual scenes, 50 Ways to Hex Your Lover is 'a high-power keg of excitement!'"-Coffee Time Romance 4 Star Review-Romantic Times: "Longtime series author Wisdom makes a wickedly fun jump into the supernatural realm. Offbeat characters...offer insight into this highly intriguing new heroine. The balance of danger, adventure and the supernatural is excellent. With characters as rich and challenging as these, let's hope we haven't seen the last of them." "Wisdom, no stranger to romance fans, delivers a striking opening salvo in her new paranormal series... a zany, hot read." -Booklist
My Review

Another book with one of my favorite witches, Jazz…and her hunky vampire boyfriend, Nick. Yum!!!  In the second book of the Hex Series, Jazz is having nightmares and so is Nick.  Someone is out to get both of them.  Not only is Jazz and Nick having trouble, but so are Jazz's bunny slippers.  (Poor bunny slippers have been accused of eating a were-shifter).  Now it's up to Jazz to find out if they did or not.  She is forced to lock them out in a magical cage until she can come up with what happened actually.  In the mean awhile, Jazz is dealing with other dilemmas of her own.  Like stated before, someone is out to get both Jazz and Nick.  Their relationship is being affected.  There is one time after waking up that Jazz comes down with a serious condition, that even has Nick running for cover.  Hopefully, they can figure it out before something serious happens to them or one of them. My thoughts on Hex Appeal was, of course, I'm so glad to read more about Jazz and Nick.  *sigh*  Love both of those two characters.  I even got to read about my fave bunny slippers.  Another shoe apparel was introduced in this book too, which I would mind also having.  Darn, Jazz and her impressive wardrobe.  I felt terrible for both Jazz and Nick and what they were going through in their lives. I was upset when Nick ran when Jazz needed him the most.  (The jerk!). I did find myself putting down the book every once in a while because it didn't have the same appeal as the first book, but it did not prevent me from stop reading.  I wanted to find out who was attacking both Jazz and Nick.  I also wanted to know who was framing the bunny slippers.  (I know they're deadly slippers…but they're so cute…yes…I said cute). I loved the humor in this book of course.  Linda knows how to make me laugh.  I always love a good paranormal book that has some humor in it. When Jazz found out who was behind the nightmares, I wanted to hurt the person just like she did.  Grr! How dare that person attack Jazz over something silly. I do believe "Hex Appeal" will be my least favorite in the series, but it will not stop me from reading the third book in the series when I have some downtime.  I want to find out what happens next to Jazz. I recommend this to readers who love a little humor in their book and readers who love the paranormal.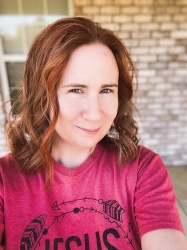 Latest posts by FranJessca
(see all)