Review: 'MacRieve' by Kresley Cole
February 1, 2022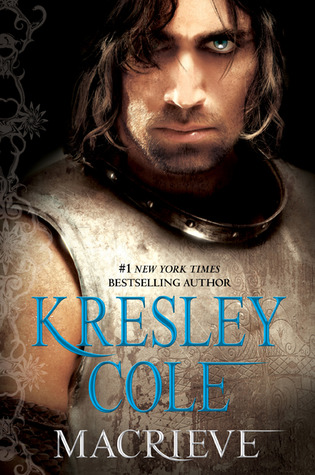 MacRieve
by
Kresley Cole
Series:
Immortals After Dark #13
Published by
Gallery Books
on July 2, 2013
Genres:
Paranormal Romance
Format:
AudioBook
,
Hardcover
Source:
Purchased
Goodreads
Purchase at
Amazon
|
Barnes & Noble

In this pulse-pounding Immortals After Dark tale, #1 New York Times bestselling author Kresley Cole delves into the darkest mysteries and deepest passions of Clan MacRieve. . .
A Beast In Torment
Uilleam MacRieve believed he'd laid to rest the ghosts of his boyhood. But when a brutal torture revives those ancient agonies and destroys his Lykae instinct, the proud Scot craves the oblivion of death. Until he finds her—a young human so full of spirit and courage that she pulls him back from the brink.
A Beauty In Chains
Seized for the auction block, Chloe Todd is forced to enter a terrifying new world of monsters and lore as a bound slave. When offered up to creatures of the dark, she fears she won't last the night. Until she's claimed by him—a tormented immortal with heartbreaking eyes, whose touch sets her blood on fire.
A Full Moon On The Rise
With enemies circling, MacRieve spirits Chloe away to the isolated Highland keep of his youth. But once he takes her to his bed, his sensual mate becomes something more than human, evoking his savage past and testing his sanity. On the cusp of the full moon, can he conquer his worst nightmare to save Chloe . . . from himself?
---
I'm still working my way through my reread of the Immortals After Dark series. I finished reading for the second time MacRieve, which is the thirteenth book in the series. This book made me realize that Uilleam is the 'Hot' twin brother, while Munro is the 'Hotter.' At least that's my opinion after my reread and also reading Munro's book. =) 
Storyline/My Thoughts: I'm so glad I reread and listened to MacRieve for the second time. I enjoyed this book because it's Uilleam MacRieve's book, but I wouldn't say I liked discovering what happened to him when he was younger. Poor Uilleam (aka Will or MacRieve). There was also what happened to him recently in the series. If you read the earlier books, you would have found out that he had been captured and tortured by 'The Order.' Kresley immediately tells how Uilleam managed to get caught by the Order and let's say Nix always seems to be around when it happens. Once he's out of captivity, he wants revenge and will do anything to find the person responsible behind the Order. (Everyone is out for this same person.) Will finds out that a young woman has been kidnapped by the witches, who happens to be the man's daughter behind the Order. This young woman has no idea what her father really does, and secrets will be revealed in this book about her father and secrets about her.
The book reveals quite a bit about the Order and how it came to be, and it also shows a lot about Chloe Todd, who is the one up on the auction block. Uilleam, though, will rescue her because he finds out she's his mate. This was a surprise in the book since Chloe should be his enemy. In the book, Chloe won't make it easy for Uilleam since she is feisty and knows how to bite (or talk) back. I always love heroines that can handle their mates. I loved how she was a soccer player since I love watching soccer and have two daughters that play the sport.
MacRieve's character did bother me at times, which is why the book is getting half a star taken off. He drove me crazy about how he treated Chloe after discovering more about her background. I could understand why (sometimes) because it involved what happened to him in the past. He did have qualities that I liked, for instance, when he finally treated Chloe decent. The ending is when he redeemed himself.
I don't want to give too much away, but the big kicker comes toward the end of the book. I was not expecting that major twist in the book. Kresley always manages to keep me turning the pages with her surprises, especially with this series.
Overall, this book gets 4.5 stars from me. I love the werewolf shifters in the IAD series. =) Now, onto the next book in the series that I'm rereading.
Standalone or Part of Series: It's part of the Immortals After Dark series, and I recommend reading in order.
Steaminess: ⭐️ ⭐️ ⭐️ 💫
Trope(s): Fated Mates; Enemies to Lovers
Would I recommend this book? Yes. I recommend this book/series to Paranormal Romance readers.

This post contains affiliate links you can use to purchase the book. If you buy the book using that link, I will receive a small commission from the sale. It will help sponsor future giveaways but costs you nothing extra. You can read the full disclosure underneath the Privacy Policy.
---
---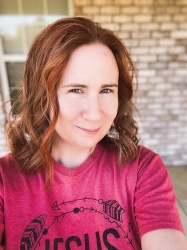 Latest posts by FranJessca
(see all)