Review: 'Magnolia' by Caraolina Garcia-Aguilera
November 16, 2012
I received a complimentary copy of the book from the publisher in exchange for an honest review. This does not affect my opinion of the book or the content of my review.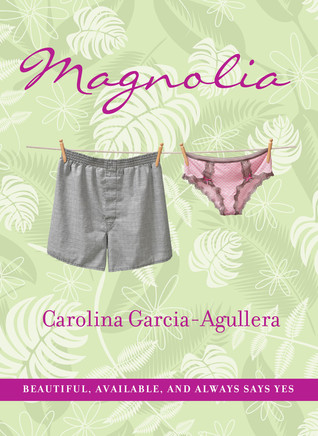 Magnolia
by
Carolina Garcia-Aguilera
Published by
Smashwords Edition
on September 3, 2013
Genres:
Chick Lit
Format:
ARC
Source:
the publisher
Goodreads
Purchase at
Amazon

On a hot, sultry August afternoon, twenty-two-year-old Magnolia Larson finds herself sitting on a barstool at the Miami Sports Bar having to decide whether to remain in Miami or return home to Minneapolis.Suddenly, a very attractive, beautifully dressed woman sits down and identifies herself as a sports agent. Almost out of money and with no prospects of making any, Magnolia is intrigued by the sports agent's proposal to train as a "sports geisha," a high-priced hooker for elite athletes. If she accepts Magnolia would acquire skills that will serve her well throughout her life--learning languages, studying the pressures elite athletes are under with a sports psychologist, and getting into top-notch physical shape. The offer allows Magnolia to remain in Miami while enjoying a huge payday. But can a conservative Catholic girl from the Midwest transform herself into a courtesan? And if she does, at what personal cost?
My Review
I went into reading "Magnolia" thinking that I would not like it since it was not the normal genre that I read, but I ended up enjoying it.  You'll usually find me reading paranormal or erotica books.  I am glad I got a chance to read "Magnolia" and read a book written by Carolina Garcia Aguilera.
Magnolia Larson moved all the way from Miami from Minneapolis because her boyfriend moved down there and she went with him.  One hot night in Miami, she decides to leave Fred, her boyfriend, since he has changed drastically since they moved.  Now she finds herself not knowing what to do with her life.  She has tried everything to find a job in Miami, but nothing has come up.  Now she's forced to decide if she will fly back home to Minneapolis since she purchased a ticket ahead of time just in case.
She decides to go to a sports bar and think about what she's going to do.  Fate happens, and a sports agent by the name of Oona gives her, her card and asks Magnolia to stop by her office since she has a proposal that Magnolia may not be able to refuse.
Magnolia decides to give Oona a chance and comes to find out that Oona wants Magnolia as an edge to her business since Oona is a sports agent and does not want to lose any of her male clients, she decides Magnolia will help her out by becoming the athletes "go to" person for anything they need to help them.
Magnolia will be taken care of by Oona's company as long as Magnolia follows the rules if she accepts the offer.
Magnolia will have to give up her normal life to become what Oona wants, and she has to decide quickly.
"Magnolia" is a very well-written chick lit novel that was a delightful read.  I was amazed at how much information that Carolina Garcia-Aguilera put in towards the book.  She put a lot of research into it.  Made me wonder how athletes lives are after reading this book.  They have it tough, and even the sports agents have it tough to keep their clients happy.
Magnolia helped out Oona and her clients, and there were a lot of clients that were talked about in this book. I especially like the one involving the race car driver.
I felt terrible for Magnolia though since she kept her life hidden from her family and really could not date anyone while she was a what she called herself a "sports geisha."
Now I have to wonder what happened next to Magnolia since the ending left me hanging.  There was so much more than needed to be answered, but I can tell Carolina did it on purpose.  I hope Magnolia got her happily ever after eventually.  She did deserve it.
If you like reading chick lit, you'll enjoy this book by Carolina Garcia-Aguilera.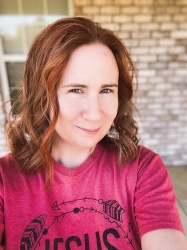 Latest posts by FranJessca
(see all)