Review: 'Remember When' by Nora Roberts & J.D. Robb
August 6, 2021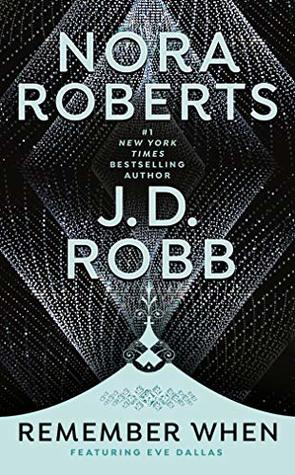 Remember When
by
Nora Roberts
,
J.D. Robb
Series:
In Death #17.5
Published by
Berkley
on September 15, 2003
Genres:
Romantic Suspense
Format:
Paperback
Source:
Purchased
Goodreads
Purchase at
Amazon
|
Barnes & Noble
|
Kobo

Featuring Lieutenant Eve Dallas, Remember When blends present-day romance and futuristic suspense in a thrilling two-part novel that combines the incomparable talents of two #1 New York Times bestselling authors: Nora Roberts and her alter ego J. D. Robb.
Antiques dealer Laine Tavish is an ordinary woman living an ordinary life. At least, that's what everyone in the small town of Angel's Gap, Maryland, thinks. They have no idea that she used to be Elaine O'Hara, the daughter of a notorious con man...
Laine's past catches up with her when one of Big Jack's associates turns up in her shop with a cryptic warning and is then run down in the street. Now the next target of a ruthless killer, Laine teams up with sexy PI Max Gannon to find out who's chasing her, and why. The answer lies in a hidden fortune that will change not only Laine's life, but also the lives of future generations—including New York City detective Lieutenant Eve Dallas.
In a future where crime meets cutting-edge technology, Eve is used to traveling in the shadowy corners outside the law. She will attempt to track down the treasure Laine and Max sought once and for all—and stop the danger and death that has surrounded it for decades...
---
Remember When is split into two parts. The first part is Hot Rocks by Nora Roberts, and the second part is Big Jack by J.D. Robb. The same person writes both parts by different pen names. I love how Nora Roberts/J.D. Robb had these parts inter-linked together. Readers reading their way through the In Death series like me could read-only Big Jack, but you'll miss out on a good story in Hot Rocks. I'm glad I didn't skip reading it.
Part One – Hot Rocks
Nora Roberts introduces readers to Laine Tavish, who owns an antique/gift shop named Remember When in Angel's Gap, Maryland. She used to be Elaine O'Hara, but she changed her name and life for a good reason. She didn't want people to know she's the daughter of the well-known con man Jack O'Hara. Unfortunately, her old life will end up in her present life when someone from her past finds her at her shop. Her long-lost uncle visits her and leaves her a dark message. She doesn't remember him, and unfortunately, she won't get to speak with him again. He ends up in an accident right in front of her shop. It's up to her and a stranger named Max Gannon, who has his own secrets, to find out what is going on, especially after her place is found ransacked.
First off, I loved the fact this book is based in Maryland. I've only read a handful of books that has Maryland as the setting. I usually read books that are found in Louisiana, New York, or California. It's a nice change to have a book based in a different state. This book also makes me miss my family in Maryland. I have to revisit Maryland soon.
I loved getting to read my very first Nora Roberts book. Yup, I'm a newbie to Nora Roberts, but not her other pen name, J.D. Robb. This book is contemporary with suspense in it, so it's different from her In Death series. I enjoyed this book, and I loved getting to know the various characters in it, too. I loved Laine (aka Elaine) and how she has lived her life away from her father, a known con-man. She has made a life in Angel's Gap, even if the people there don't know about her past. Everyone adores her. I also love how she met Max Gannon. He's supposed to be doing his job, but he ends up falling for Laine. These two were adorable together. I wish I could've had more with these two characters.
I recommend this quick read to both contemporary romance and Romantic suspense readers. The suspense in the book is good. Although, I focused more on Laine and Max's relationship instead of what they had to uncover. I didn't particularly appreciate how Jack O'Hara disrupted his daughter's life, but Laine did meet Max, so that was a plus. Don't worry; this book has a HEA in it. If you are reading the In Death series like I am, then I recommend reading this book and the next one, Big Jack.
Rating: ⭐️ ⭐️ ⭐️ ⭐️
Part Two – Big Jack
The book's second part is fifty years in the future with Eve Dallas, Roarke, Peabody, etc., from the In Death series. Big Jack is #17.5 in the In Death series. A reader that read the first part with Max and Laine will realize half of the treasure was never found. Now fifty years later, someone else is looking for the unrecovered diamonds, and they are willing to kill for them. It's up to Eve and her team to investigate the murders and find out who is behind them. 
I loved how J.D. Robb had the granddaughter of Laine and Max write a book about what happened between the two and tell their story about the found diamonds. It was unique to this story. Although now, the granddaughter is caught up with what is happening and has people close to her murder. The killer will eventually come after her.
Eve and her team are determined to find the murderer and maybe find the diamonds, too. I loved how this story and the first story were connected. It made it hard to put down. I've been reading the In Death series, so I was looking forward to reading how Eve and her team would solve this particular case. This was also the first time that Peabody is now Detective. I was so happy for her. She was enjoying being Detective, too. =)
Overall, Big Jack receives four stars from me, and I recommend it to Romantic Suspense readers. If you are reading through the In Death series like I am, I would recommend reading in order. I enjoyed getting to know Max and Laine in the previous book, and I thoroughly enjoyed a story with Eve, Roarke, Peabody, etc. I can't get enough of the In Death series by J.D. Robb. 
Rating: ⭐️ ⭐️ ⭐️ ⭐️

This post contains affiliate links you can use to purchase the book. If you buy the book using that link, I will receive a small commission from the sale. It will help sponsor future giveaways but costs you nothing extra. You can read the full disclosure underneath the Privacy Policy.
---
---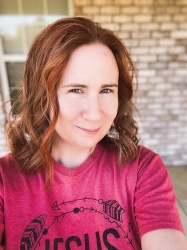 Latest posts by FranJessca
(see all)