Review: 'Spirits Rising' by Krista D. Ball
February 3, 2012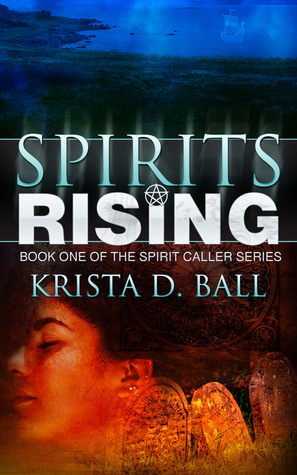 Spirits Rising
by
Krista D. Ball
Series:
Spirit Caller #1
Published by
Amazon Digital Services
on January 3, 2012
Genres:
Urban Fantasy
Format:
eBook
Source:
the author
Goodreads
Purchase at
Amazon

Rachel Mills has one wish in life: for the spirit world to shut up and leave her alone. She thought her move to a remote fishing village in Northern Newfoundland would help.
Population: Twenty. What could go wrong?
Instead of peace, however, she relocates to a land of superstitution, the air alive with the presence of others.
When a local teenager accidentally summons the spirits of the area, including those from a thousand-year-old Viking settlement, all supernatural breaks loose. As the spirits stalk her and each other, Rachel finds herself in over her head. With the help of Mrs. Saunders, her 93-year-old neighbour, Rachel has to put aside her own prejudices long enough to send the spirits back to rest, or risk being caught in the midst of a spirit war.
My Review
I was contacted by Krista D. Ball through email to read and review her book, "Spirits Rising" which is the first book to the series "The Spirit Caller." I haven't read a book about Spirits before, so I jumped at the chance. I'm always looking for something new to read.
It's not a usual Genre I read…but I enjoyed the world that Krista D. Ball created in this book. Rachel Mills is the main character, and she can interact with spirits. Unfortunately, sometimes the interaction is not the most exceptional experience ever. She thought about moving to a population of 20, she wouldn't have to deal with the supernatural world anymore, but nothing ever goes as planned, does it?
She lives next to Mrs. Saunders who happens to be my favorite character in the book. She is quirky and funny and a down to earth 93-year-old who I wouldn't mind living next to in real life because she would keep me entertained.
The best parts of the book were how everyone came together during the crisis of the spirits. Rachel thought everyone hated her because they felt she dealt in "witchcraft." It's when a disaster happens; people come together. Having Vikings outside your lawn, I would've come out and helped out also.
So who caused the Spirits to be up and creating a racket a young teenage boy…who couldn't help himself. He had to find a spell on the web and try it out. He couldn't watch tv or surf the internet like a typical teenager, could he? Geez!
Who I found annoying in the book was Jeremy. That boy…just never could get it that Rachel had feelings for him. Why did he already have a girlfriend and why couldn't she forget about him. When he finally realized she liked him…he still acted clueless. Ugh!!! Ahh!!! Let me slap him for you, Rachel.
What was the only bad thing about the book…it was when Rachel had to deal with the issues of the Spirits when someone else stole the thunder from her? She didn't do much to cast out the spirits. She even tried to contact her Mom (who isn't her biological mother) to find out what she could do.
I loved how the story all came together in the end though. You could also tell, Krista D. Ball did her research on Spirits and the Vikings.
I look forward to seeing what the next book is all about. I enjoyed getting away from Vampires and Werewolves for a little bit. Thanks again, Krista D. Ball for contacting me.
I look forward to reading more books from you…especially from this series.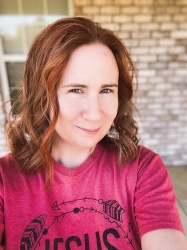 Latest posts by FranJessca
(see all)