Review: 'The Laughing Corpse' by Laurell K. Hamilton
June 16, 2020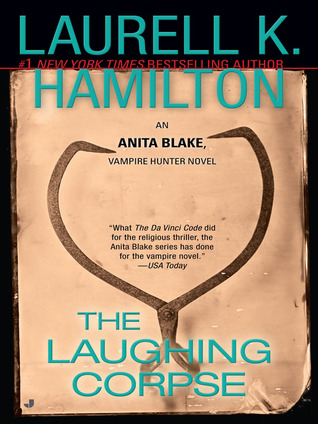 The Laughing Corpse
by
Laurell K. Hamilton
Series:
Anita Blake Vampire Hunter #2
Published by
Berkley
on August 2nd 2005
Genres:
Urban Fantasy
Format:
AudioBook
Source:
Purchased
Goodreads
Purchase at
Amazon
|
Google Play
|
Kobo

Harold Gaynor offers Anita Blake a million dollars to raise a 300-year-old zombie. Knowing it means a human sacrifice will be necessary, Anita turns him down. But when dead bodies start turning up, she realizes that someone else has raised Harold's zombie--and that the zombie is a killer. Anita pits her power against the zombie and the voodoo priestess who controls it.
In The Laughing Corpse Anita will learn that there are some secrets better left buried-and some people better off dead...
---
I'm going to try to keep this review short and sweet. We will see how it goes because I'm doing a re-read of one of my favorite series right now. The Anita Blake series got me into the Urban Fantasy genre, and this is the third time I've read the second book in the series. It has to be one of my favorite series in the book because of how dark and twisted it is as far as other books. It also was the book that introduced Anita's hidden powers. She may be small, but she is one fierce kick-butt female heroine.
The Laughing Corpse, which is the second book in the series, focuses on Anita's Animator/Necromancer skills and some very sick twisted villains in the story. If you read the first book and thought the former Master of the City was bad, you haven't read anything until you meet Dominga Salvador. She is one voodoo priestess that will give you nightmares. Anita has to track down who could've raised a zombie that is now on a killing spree. She ends up dealing with more than she bargained for in this story. Be prepared for an action-packed, twisted storyline in this book, although you will also get Anita's ways of dealing with danger. She's scared at times in this book, but she has humor too in this book.
Overall, this book gets 5-stars from me, and it is one of my favorites in the series. Anita Blake will forever be one of my favorite kick-butt heroines. I know later on the books change a lot, but I enjoy them. I like how Anita grows in the books. There is no sex in this book, but a lot of action. It's been a while since I read the earlier books, so it was nice to be back in the previous world of Anita Blake and how much she hated Jean-Claude but also loved him in her ways. I can't wait to dive into the next books because I've missed this world that Laurell K. Hamilton created. I love this series, and I'm glad it's getting me out of my reading funk I've been having lately.

This post contains affiliate links you can use to purchase the book. If you buy the book using that link, I will receive a small commission from the sale. It will help sponsor future giveaways but costs you nothing extra. You can read the full disclosure underneath the Privacy Policy.
---
---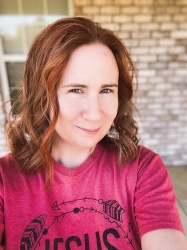 Latest posts by FranJessca
(see all)