Review: 'Circus of the Damned' by Laurell K. Hamilton
June 17, 2020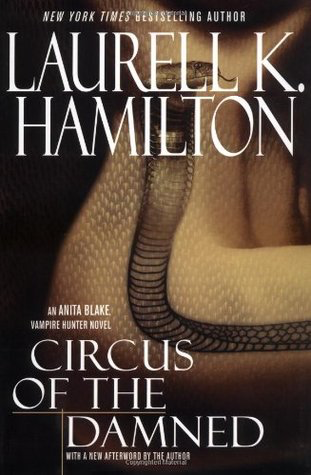 Circus of the Damned
by
Laurell K. Hamilton
Series:
Anita Blake Vampire Hunter #3
Published by
Berkley Books
on May 1, 1995
Genres:
Urban Fantasy
Format:
Paperback
,
AudioBook
Source:
Purchased
Goodreads
Purchase at
Amazon
|
Apple
|
Google Play
|
Kobo

In Circus of the Damned-now in trade paperback for the first time-a rogue master vampire hits town, and Anita gets caught in the middle of an undead turf war. Jean-Claude, the Master Vamp of the city, wants her for his own-but his enemies have other plans. And to make matters worse, Anita takes a hit to the heart when she meets a stunningly handsome junior high science teacher named Richard Zeeman. They're two humans caught in the crossfire-or so Anita thinks.
---
I first read Circus of the Damned by Laurell K. Hamilton back in 2009. Now it's 2020, and I'm glad I got a chance to reread it because I couldn't remember this book. It was like reading the book for the first time. It was great to read this book, feeling like it's brand new. Anita is dealing with Jean-Claude still on giving her the last two marks to be his human servant. Anita is again saying no. Unfortunately, she's got to deal with other Master Vampires in her city now that want her as their human servant. They don't believe that Jean-Claude is strong enough to be the Master Vampire of the City. Anita is going to deal with some vampire politics in this book. She's also going to be introduced to some furry shifters that she has no idea that is close to Jean-Claude. In comes Stephen, a werewolf and Richard Zeeman, a Junior High School teacher who teaches Science. He has a secret, though, that he is keeping from Anita in the book. She's bound to find out about this secret, though.
I enjoyed this book just like I did the first time. It was strange reading it again and feeling lost at first. It had been such a long time reading this book. There was a lot of trouble in this book for Anita. I felt terrible for her. She had no idea what she was in the middle of until it was too late. Let's not forget about Jean-Claude. I love his character, even though he keeps secrets from Anita. He is trying to save her in this book, and also though she is stubborn. Although I do see why Anita fights him, if you read the first book, you would find out that Jean-Claude marked her twice, so she was halfway to being his human servant. She didn't consent to it, which is why she's mad at him. This book she'll deal with some stronger Master Vampires that can force her to do things she doesn't want to do.
I'm glad I got reintroduced to Richard from the beginning. He's never been a favorite character of mine in the series. He was okay in the beginning, but later on, he's going to drive me crazy. He's already got the point against him from keeping a secret from Anita in this book.
Be prepared for an epic battle at the end of the book. Anita gets caught up in it all, and her life hangs in the balance. I give this book 4.5-stars and recommend it to fans of Urban Fantasy and PNR. This book has no sex in it. You will read some tension in the book, though.

This post contains affiliate links you can use to purchase the book. If you buy the book using that link, I will receive a small commission from the sale. It will help sponsor future giveaways but costs you nothing extra. You can read the full disclosure underneath the Privacy Policy.
---
---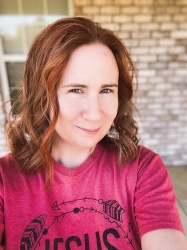 Latest posts by FranJessca
(see all)