Review: 'The Third Son' by Elise Marion
October 13, 2011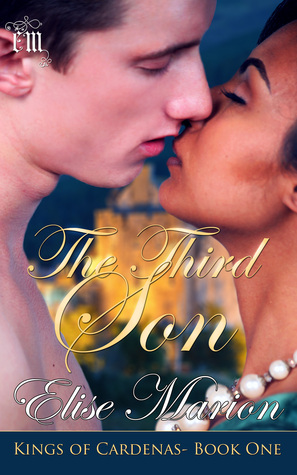 The Third Son
by
Elise Marion
Series:
Kings of Cardenas #1
Published by
Createspace
on November 18th 2011
Genres:
Historical Romance
Format:
eArc
Goodreads
Purchase at
Amazon
|
Apple

Rake. Rogue. Scoundrel. Each of these words has been used to describe Damien Largess, youngest prince of Cardenas. But when he steps into a glittering ballroom on the night of his twenty-fifth birthday, the roguish young prince's life will be forever changed. Beautiful. Graceful. Sensual. When Esmeralda steps into king's ballroom to perform for the prince's twenty-fifth birthday, every eye in the room is upon her. One pair of eyes intrigues her most of all ... those of Prince Damien, seeming to stare straight through to her soul. The two know nothing can ever come of their love; he is a prince, and she a Gypsy dancer. Yet, neither can seem to resist the passion that sparks when they are together, or the unmistakable call of destiny forcing their lives onto the same path. However, love is not the only thing destiny has in store ... With a deadly plot against the royal family surrounding him in danger and intrigue, Damien will face a decision he never thought he would have to make. Will he step up to claim a responsibility that should never have fallen to the third son? Or will he abandon it to risk all for love?
My Review
(Originally Reviewed on Mrs. Papillion aka "The Book Worm")
I had the privilege of reading "The Third Son" by Elise Marion when she contacted me via email.
It was a different book that I wasn't used to reading. It took me away from Paranormal for a while, and I have to say…I ENJOYED this book. I would've finished this book in a couple of days, but other obligations stepped in…one of them being, me not getting enough sleep at night due to a rocking and rolling baby inside of me. Naps and going to bed early took me away from reading for a while. =(
This book had me in tears at the end. It's even worst being 35 weeks pregnant and reading this book. I don't suggest someone being pregnant reading this book. Wait until after the baby and then you can read it because you will be bawling at certain points in the book like I did.
I fell in love with the characters Damien and Esmeralda. They went through a lot in this book, but in the end, they conquered it all. Elise Marion wrote the love of both of these characters perfectly and how nothing could stop the love between Damien and Esmeralda.
Damien not only had to deal with love trials but he had to deal with other family issues too. His family is being stalked by someone who wants to kill them all. For what reasons, he has no idea. When he does eventually find out who it is, it's already too late for some of his family members. Poor Damien who always was the one who got himself into trouble and loved being with women had to step up in this book. He had help though…from Esmeralda who he never thought could capture his heart. A Gypsy girl who happened to dance at a function in his castle one day and he had to know her.
I recommend this book for anyone who loves Romance. I also recommend it to anyone who wants a book that will capture your heart.
I look forward to the next book in the series. The Third Son's Epilogue at the end lets you know who is next in the series to find love. =)
Thank you, Elise, for giving me the chance to read and review your first book in the series your writing. You have a fan who will keep up with your work.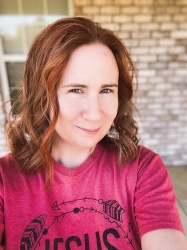 Latest posts by FranJessca
(see all)