Review: 'Twisted' by Gena Showalter
November 5, 2011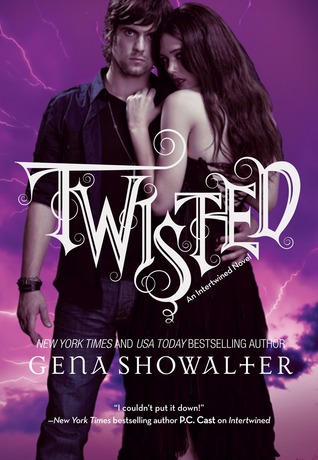 Twisted
by
Gena Showalter
Series:
Intertwined #3
Published by
Harlequin
on August 30th 2011
Genres:
Young Adult Paranormal
Format:
Hardcover
Source:
Purchased
Goodreads
Purchase at
Amazon
|
Apple

His vampire girlfriend might have brought him back to life, but he's never felt more out of control. There's a darkness within him, something taking over; changing him. Worse, because he was meant to die, death now stalks him at every turn. Any day could be his last.
Once upon a time, the three souls trapped inside his head could have helped him. He could have protected himself. But as the darkness grows stronger, the souls grow weaker - just like his girlfriend. The more vampire Aden becomes, the more human Victoria becomes, until everything they know and love is threatened.
Life couldn't get any worse. Could it?
My Review
(Originally Reviewed on Mrs. Papillion aka "The Book Worm")
I had waited awhile to read this book thanks to it being put on hold for a while at the library. I decided not to buy it and thank goodness I didn't. This book is not my fave in the series. I had a hard time reading it. I was getting frustrated with certain parts in the book. I couldn't believe what was happening to the characters.
Gena Showalter picks up the book from where "Unraveled" left off. We learn about Aden and Victoria first. Aden is changing into something dark, and Victoria is turning soft. So what could be happening? Ummm I don't know…maybe Aden is turning Vampire, and Victoria is turning human, which I don't understand that part. Victoria had to save Aden's life in the last book, so when she does that, she starts losing her Vamp powers, and Aden starts gaining them, with also something else they weren't expecting. Aden also has to deal with becoming Vampire King still, but now the Vamps and Shifters will understand and accept him more since he's a Vampire. He has to face Victoria's brother Sorin in this book for the crown, and of course, the outcome is what is to be expected.
 This book didn't leave me guessing what would happen; I already had a feeling what would happen. Then there's Riley and Mary Ann's dilemma. Mary Ann has run off to protect Riley from herself since she's a drainer and she doesn't want to hurt Riley. Riley, of course, runs off to find her, but when he does, he spots her with her ex-boyfriend Tucker who is a demon. He thinks the worst of course and never trusts Tucker. Mary Ann wants to help Aden find out about the souls in his head and find out who the souls are actually. Tucker, of course, is there to help her but is he really…No not really. I wouldn't trust him either. Riley happened to be my favorite character in this book. I felt sorry for him at the end and wanted to cry for him. You'll have to read it to find out what happens to him.
These four, Aden Victoria, Riley and Mary Ann are thrown into of course a world of chaos. I will say this I felt sorry for Aden when he did find out the truth about his parents in this book. His Dad is nothing, but a JERK and I just wanted to go into the book and kick his ass for Aden. I'm glad I have to wait until 2013 to read the next book. Maybe Gena Showalter will make the next book a little better than this one. I do love Gena Showalter though still…but I love her Paranormal Romance Series that she writes more. Maybe I'm growing up…let's hope not. I will always enjoy YA.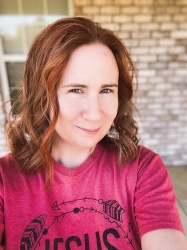 Latest posts by FranJessca
(see all)