Review: 'Vampire Dreams Revamped' by Gabrielle Bisset
August 26, 2012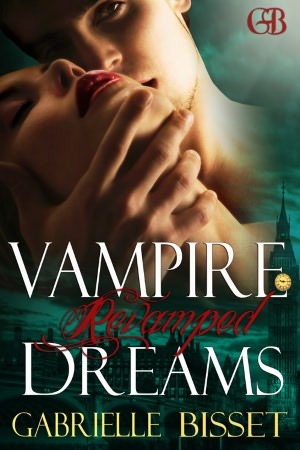 Vampire Dreams Revamped
by
Gabrielle Bisset
Series:
Sons of Navarus #0.5
Published by
Self-Published
on July 6, 2012
Genres:
Paranormal Romance
Format:
eBook
Source:
Purchased
Goodreads
Purchase at
Amazon

Expanded from the original, Vampire Dreams Revamped is bigger, longer, and hotter. Revisit the world of Brandon, Arden, and Vasilije and meet new characters too!
A vampire for hundreds of years, Brandon Ridley is surrounded by others of his kind who enjoy their world to the fullest. Orgies, debauchery, and sensual delights leave him empty, though. What he wants is that one woman who will share his life.
Homeless and without any family, Arden Stephens must live on the streets of mid 19th century London, never a safe place for a young woman. One night, as she is running for her life from an attacker, she is rescued by Brandon and offered a place in his home as his maid. Brandon is enchanted by Arden from the moment they meet and yearns to make her one of his kind.
Nightly, he visits her in her sleep, preparing her for the night he will finally make her his own. For Arden, the wanton dreams she has about her handsome employer seduce her and each day when she wakes up, she finds herself more drawn to him. But love and desire aren't enough for Brandon to sire her. He must first obtain the approval of his own sire, an ancient vampire named Vasilije who has thwarted his chance for happiness before.
But if Brandon can convince him, he may finally find the love he's been without for centuries.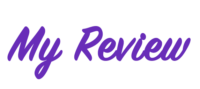 I finished "Vampire Revamped Dreams" within a couple of hours because I had a hard time putting down my Kindle. =)
Brandon has been lonely for centuries now. All he wants it to sire his vampire, but his sire, Vasilije, will not let him. Every time Brandon brings him a possible one he intends to sire, Vasilije tells him 'No.' Brandon has no idea why Vasilije will not let him sire, and he is determined to find at least one that he eventually can.
Arden, who is running for her life one night comes across Brandon. He makes her an offer that she cannot refuse because he saves her life from another vampire who wanted to suck her dry. Brandon could not let that happen to her.
She becomes his maid, but in the meantime, she has no idea what her duties are.
Brandon, of course, thinks she's doing an excellent job of her duties.
He is determined to make Arden a vampire and to sire her, but he has to ask Vasilije for permission first.
Brandon knows if Vasilije says no about Arden, he will throw a fit. He knows she is different from the others because the minute he saw her, he had feelings for her.
My thoughts on "Vampire Revamped Dreams" and story of Brandon and Arden…are that I LOVED every minute of reading it. Like I stated before, I had a hard time putting down my Kindle. I told my hubby to leave me alone for a while so I can finish the book. (And of course, he listened) =)
So far the prequel has me intrigued with the storyline that Gabrielle has created for her vampires. I loved Vasilije even when he was painful to Brandon, but he had his reasons.
Brandon is such a gentleman to Arden, especially when he takes her into his house and takes care of her.
Oh…and when it comes to the bedroom with Brandon. Wow!! It is every woman's fantasy to have a sexy man come into their life who can seduce in the right ways, as Brandon does to Arden.
I enjoyed the prequel and looked forward to diving into Vasilije's book next. Yes, he made an impact in my life the minute he was introduced in this book. I look forward to seeing who hooks up with him because he seems to be a ladies man.
I recommend this book to paranormal readers out there, fans of Gabrielle Bisset who have yet to read the prequel, and vampire readers who need their vampire fix. =)
If you haven't read Book #1 or Book #2 of the Sons of Navarus, yet, you definitely should read this book first. =) Believe me, you will not be disappointed. You will fall in love with the characters before you even read the other books.
Now, onto Blood Avenged because I do not think I can wait any longer. =)

Just to inform everyone, Gabrielle Bisset will be attending the Indie Romance Convention next year. =) She is actually the Featured Author.
(Just click the image below for more information on IRC)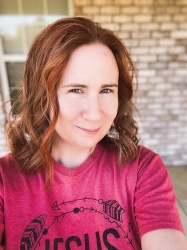 Latest posts by FranJessca
(see all)