Review: 'Zodiac Academy: The Reckoning' by Caroline Peckham & Susanne Valenti
March 11, 2022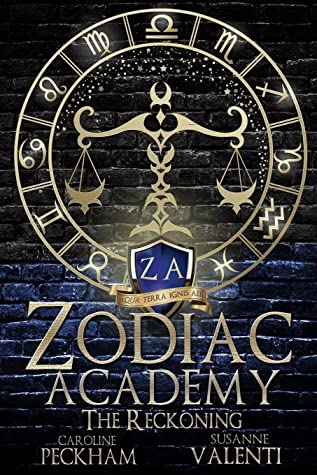 The Reckoning
by
Caroline Peckham
,
Susanne Valenti
Series:
Zodiac Academy #3
Published by
Self-Published
on October 4, 2019
Genres:
Dark Paranormal Bully Romance
Format:
eBook
Source:
Kindle Unlimited
Goodreads
Purchase at
Amazon
|
Barnes & Noble

The answer to your question will be revealed on the Lunar Eclipse.But when finding the truth, don't let the shadows take you.
The week of The Reckoning has begun. And senior students have been tasked with making the freshmen's lives pure hell as they prepare to take their fateful assessment.
With the Lunar Eclipse on the horizon, Tory and Darcy have more to worry about than just passing their exams. A dark plot is unfolding and the shadows are drawing closer...
---
By the time I type up this review of The Reckoning, I've already finished Shadow Princess. Each book in this dang series makes my blood pressure boil. I'm not sure if that is a good thing, but I can't get enough of these books. Friggin' Caroline Peckham and Susanne Valenti! (Trying not to curse, since Amazon hates when I swear in my reviews.) I'm so glad I finally read the Zodiac Academy books, even if they tend to piss me off. 
Storyline/My Thoughts: Each book leaves the readers with a cliffhanger, and The Reckoning picks up from the previous book. Tory and Darcy, though, can't catch a break. It's time for the Reckoning, but before that happens, it's hell's week, and all the newbies at the Academy are going to be put through hell by the Seniors. It's bad enough that Tory and Darcy are dealing with the Heirs, but now the seniors will make life difficult for a week. Tory and Darcy are determined to get through it and pass their Reckoning. They still don't know what Order they are in, but they finally find out in this book. (Believe me, their Order does appear in this book, and it's friggin' epic! I already had figured when they were going to be, but Caroline Peckham and Susanne confirmed it.) The two Vega sisters have four elements and the most epic f**king Order. 
The Heirs and the Vega Twins are still at it in this book. The Heirs will find out what the twins did to them from the last book, and they will not be happy about it. They deserved it, though. They also will make life difficult for the twins since they don't want them to pass the Reckoning.
I adored two people in this book over all others, and that is Darcy and Orion. I have been rooting for these two to be together since book two. Orion is a jerk at times, but he has his reasoning due to being bound to Darius and siding with the Heirs, but things are about to change. There's also the issue of their relationship being forbidden since Orion is Darcy's Professor. (but, f**k that, these are meant for each other.)
Let's also talk about Tory and Darius. There is so much tension between these two that it's driving me crazy about how they treat each other. I'm not too fond of slow burns, and these two are those types of people. I did like getting both Darius and Tory's points of view. They did have a couple of scenes together that made my heart skip a beat, but I needed more from them. The ending with these two is what broke my heart.
Don't even get me started with Caleb and Tory's relationship, or should I say weird relationship. Tory is Caleb's source, but Caleb is obsessed with Tory and won't leave her alone. Caleb almost hurts in this book, though, which made me upset with him.
Max and Seth are the other heirs, but I'm not fond of them at this moment. I did feel bad for Seth since his pack doesn't want anything to do with him due to what Darcy did to him to get back for him cutting her hair. I may have other opinions of them in the next book.
Another character I liked in this book was Darius's little brother, Xavier. He finally finds out his order, and it's not something that everyone was expecting. I feel terrible for him, especially since his father is a friggin' a-hole and abusive. I could understand why Darius is very protective of him and why he chose what he did at the end of the book. That doesn't mean I have to like it, though. I did like how Tory treated Xavier in this book. She wouldn't want to hurt him anyway, even if his brother is a jerk to her.
The ending ticked me off so much, especially when I thought there were going to be some happy moments between certain characters, but NOPE! Caroline and Susanne did make up for it when Tory and Darcy's Orders emerged.
Overall, this book gets 4.5 stars from me. I loved how Darcy and Tory are fighting back against the Heirs, and I love how they will protect each other until the end. They are inseparable in this book.
These types of books feed my reading addiction, even though I know Caroline and Susanne will eventually shatter my heart into pieces. I'm falling hard for some of these characters, and I just want them happy.
Standalone or Part of Series: It's part of the Zodiac Academy series and I recommend reading in order.
Steaminess:⭐️ ⭐️ ⭐️ 💫
Cliffhanger: Friggin' Yes!!!
Trope(s): Bully Romance, I Hate You, but Love You Secretly, Forbidden Romance (Teacher/Student), Slow Burn Romance, Love Triangle.
Would I recommend this book? Yes. If you can handle Dark Paranormal Bully Romances, I recommend this book. If you can't handle bully romances, then these books may not be for you. These books will leave you happy, angry, and heartbroken.
Content Warning(s): This is a Bully Romance, so the Heirs will harass emotionally and physically with the female protagonists. There's also abuse in the book (father and son – Father is an A-HOLE!)

This post contains affiliate links you can use to purchase the book. If you buy the book using that link, I will receive a small commission from the sale. It will help sponsor future giveaways but costs you nothing extra. You can read the full disclosure underneath the Privacy Policy.
---
---
---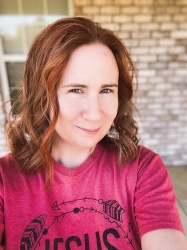 Latest posts by FranJessca
(see all)