Review: 'Sneaking Around with #34' by Piper Rayne
April 28, 2023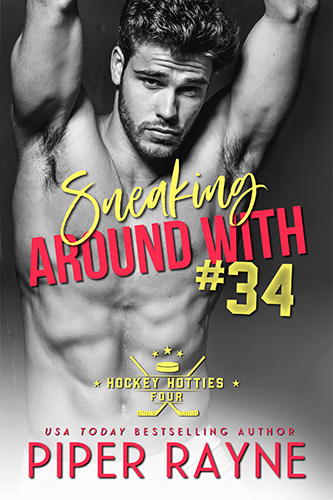 Sneaking Around With #34
by
Piper Rayne
Series:
Hockey Hotties #4
Published by
Self-Published
on March 8, 2022
Genres:
Contemporary Romance
Format:
AudioBook
,
eBook
Source:
Kobo Plus
,
Purchased
Goodreads
Purchase at
Amazon
|
Barnes & Noble
|
Kobo

I have a reputation for being tight-lipped. You learn quick when you become a professional hockey player to be guarded with the media, so I've worked hard to cover up the mistakes of my youth.
But when I'm traded to the Florida Fury, where my ex–best friend is the starting right wing, I'm forced to confront my past. Ford and I have a lot of history, especially when it comes to his little sister, Imogen.
My heart still lurches in my chest when I see her.My hands want to reach out and touch her.My mouth wants to keep apologizing.
She's the only woman who ever made me want more. But she's also the one who fell victim to my most regrettable decision.
I'm not a believer in fate, but I must be back in her world for a reason. I've fought for everything I've gotten and I'm not backing down from what I know will be the best thing in my life.
---
Sneaking Around with #34 is the fourth book in Piper Rayne's Hockey Hotties series. I love this series from the author duo Piper Rayne, and I'm sad that I'm almost at the end of it. Two more books in the series, and I'll be finished. I don't want it to end. The hockey team may be fictional in this series, but they have become family and will always live rent-free in my head, especially Imogen and Warren's story, which broke my heart.
Storyline/My Thoughts: After reading about what happened between them, these two deserved a second chance at love. They never really got a chance at their relationship since they had to keep it secret. The issue is Imogen's brother Ford doesn't want Warren near his little sister after what he did to her in high school. Unfortunately, Imogen is forced to work with Warren since her new boss at Florida Fury wants him to be the face of the team since he's sexy and single. Warren will agree to it because he'll get to work closely with Imogen. The woman he never stopped loving. I definitely read how he felt about Imogen in his POV and loved his character. He was determined more than ever to prove he wanted to be with her again, even defy his ex-best friend, Ford (Imogen's brother).
Imogen didn't want to rekindle their relationship since he hurt her back in high school, and she had never forgiven him. Her reason is a legitimate reason, too. I felt for her character when the truth was unveiled. It's a heartbreaker. No spoilers here, but it may be triggering to some readers.
This may be one of my favorite couples in the series (so far). I loved the obvious tension between the two characters because they had a history, and I also loved how both couldn't really stay away from each other, even if they tried. Fate was pulling them back together, and it all started when Warren got traded to Florida Fury. Poor guy had to deal with Ford and his over-protectiveness, but he handled it well. I loved having the flashbacks in the stories from when Imogen and Warren first met because it gave me more details on what happened between the two and why they were meant to be together. I loved Imogen's character, too, because she tried to keep her feelings from the past coming out, but the second another woman was around Warren, her claws came out. She had it bad for him, but she tried to keep it professional with him. It's kind of hard to keep professional when he's such a sweetheart.
This book gets 4.5 stars from me and will be one of my favorites in the series.
I highly recommend listening to this book if you enjoy audiobooks. The narrators, Jacob Morgan and Stella Bloom, did a superb job of bringing Imogen and Warren to life. In fact, I encourage everyone to listen to all the books on audiobook. Since I started the series, I haven't had any issues with the narrators and have enjoyed listening to the books.
Standalone or Part of Series: It's part of the Hockey Hotties series, but each can be read as a standalone.
Steam/Spice: 🌶 🌶
Genre/SubGenre(s)/Trope(s)/Element(s): Romance. Contemporary Romance. Sports/Hockey Romance. Second Chance at Love. Brother's Best Friend Romance. Celebrity Romance. Workplace Romance.
Would I recommend this book? Yes. I recommend this book if you enjoy Contemporary Romance, where the MCs get a second chance at love while dealing with the FMC's over-protective brother. There's bound to be drama, especially on the ice rink during hockey games, since the MMC and brother are supposed to be teammates.
Favorite Quote(s): "Use that mouth for something better than talking."
I asked him to take me home, but the truth is, I feel like I'm home whenever I'm with him.

This post contains affiliate links you can use to purchase the book. If you buy the book using that link, I will receive a small commission from the sale. It will help sponsor future giveaways but costs you nothing extra. You can read the full disclosure underneath the Privacy Policy.
---
---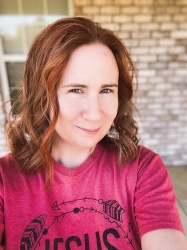 Latest posts by FranJessca
(see all)