Review: 'Turn Me On' by L. Blakely
April 26, 2023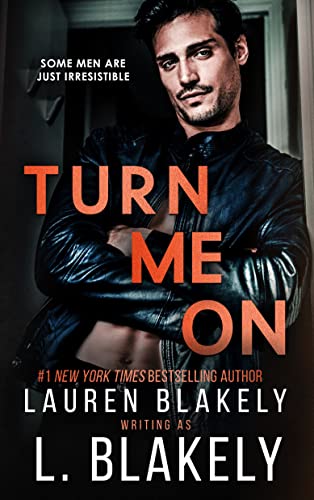 Turn Me On
by
Lauren Blakely
,
L. Blakely
Series:
Winner Takes All #2
Published by
Top Notch Boyfriend Books
on December 2, 2022
Genres:
Contemporary Romance
,
LGBT Romance
,
MM Romance
Format:
AudioBook
,
eBook
Source:
Kindle Unlimited
,
Purchased
Goodreads
Purchase at
Amazon
|
Barnes & Noble

The first rule of being an attorney is don't sleep with your clients. The second rule is–see the first rule.
Those guidelines don't account for a man like Zane Archer though. The major leaguer is all confidence and big D energy as he swaggers into my life one night at a hotel bar, determined to spend the night with "the sexy suit," as he calls me.
I'm so damn tempted to say yes, especially when my new client devastates me with a scorching kiss that has me reconsidering all my life choices.The catch? If I tear up the rule book, my reputation as a lawyer to the most bankable stars in pro sports is on the line. Including my new goal of striking the deal of a lifetime for him -- one he desperately needs to take care of his family.Instead, I fight like hell to stay professional as I work closely with the man I can't have.But the more time we spend together, the more his irresistible charm threatens to break my resolve . . . right along with my heart.
TURN ME ON is a red-hot, MM, forbidden sports romance between a sports agent and an athlete…
---
I'm working through L. Blakely's (aka Lauren Blakely) MM Romance titles and enjoying each. I devoured Turn Me On, the second book in the Winner Takes All series, which can be read as a standalone. It's about a lawyer/agent that falls hard for the baseball player he's supposed to be his client. I'm all for forbidden storylines in my romance books, especially when you have lovable characters like Zane and Maddox. It also helped when I listened to the book, and the narrators brought the characters to life in my ears.
Storyline/My Thoughts: I don't know how Maddox could avoid Zane after their initial in-person meeting when they flirted with each other at a bar when Zane didn't realize he was talking to his future agent. It was an instant attraction between the two, and I was rooting for these two from the beginning to have a HEA. Lauren Blakely gives her readers a prequel (included at the beginning of the ebook version) that details how the two characters met; then, the full-length novel picks up where they left off.
Zane Archer has alpha-like, dominating traits in and out of the bedroom. He's used to taking commands on the baseball field but wants to be the one taking charge at night in the bedroom. As I stated, I don't know how Maddox didn't give in right away to Zane. I would have melted to the floor whenever Zane said the things he said to Maddox. Maddox was all for being with Zane, but his job was on the line if he even thought about hooking up with his client. He was supposed to be taking deals for his client, not falling in love with him.
Maddox is the one who takes charge during his job of sealing deals and being there for his clients, but when he is with Maddox, he wants Zane to have power over him. These two complimented each other, and I loved the tension between them before they finally gave into each other's desires for one another. I seriously couldn't stop smiling whenever I listened to certain scenes between these two characters. Yes, there is spice in this book, and maybe there is even a toy that is used and quite a bit of tying up between the characters.
I borrowed the Kindle version from Kindle Unlimited, but I also purchased the audible version because it had one of my favorite narrators, Teddy Hamilton, that brought Maddox to life. I've lost count of how many books I own that Teddy narrates in my audible library. There is something about his voice; if he's one of the narrators, I instantly buy it. The other narrator, Jacob Morgan narrated for Zane, I loved his voice too, and he will be an instant buy narrator from now on. It was my first book with him and won't be my last. I loved how he brought Zane's alpha-life qualities to life.
Overall, this is my favorite book in the Winner Takes All series by L. Blakely, and I give it five stars. I loved reading Zane and Maddox's forbidden romance and how it all came together for them in the end: perfect HEA and another amazing book by the fabulous L. Blakely.
Standalone or Part of Series: It's part of the Winner Takes All series, but each book can be read as a standalone.
Steam/Spice: 🌶 🌶 🌶 .5
Genre/SubGenre(s)/Trope(s)/Element(s): Romance. MM/LGBT Romance. Contemporary Romance. Forbidden Romance. Baseball/Sports Romance. Baseball Player MMC. Lawyer/Agent MMC. Alpha/Dominant MMC. Dirtytalker MMC. 7 Year Age Gap between the MMCs.
Would I recommend this book? Yes. I recommend this to MM/Contemporary Romance readers.
Favorite Quote(s): Just like that, my mind scampers out of the kiddie park and marches straight into Adult Naughty Land.
"After playing on a team all day, at night I just want to be the guy in charge. I want to make the decisions. I want to tell my man how it's going to be," he says. Then in a husk of a voice, he adds, "I want to tell you how it's going to be."
"This won't be a ten-minute hand job in the gym. This will be one amazing, intense night where I spread you out on the bed. Where I play with your body. Where I tie you up."

This post contains affiliate links you can use to purchase the book. If you buy the book using that link, I will receive a small commission from the sale. It will help sponsor future giveaways but costs you nothing extra. You can read the full disclosure underneath the Privacy Policy.
---
---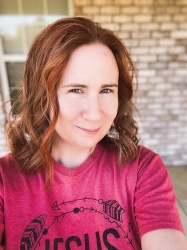 Latest posts by FranJessca
(see all)