Review: 'Wildcat' by Rebecca Jenshak
February 1, 2023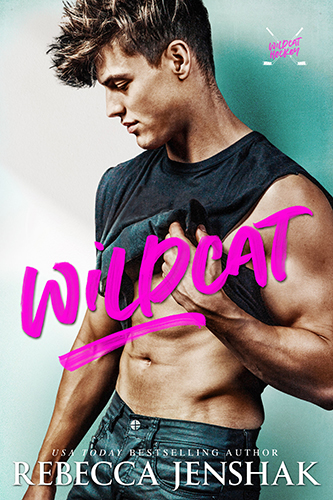 Wildcat
by
Rebecca Jenshak
Series:
Wildcat Hockey #1
Published by
Self-Published
on December 14, 2021
Genres:
Contemporary Romance
Format:
AudioBook
,
eBook
Source:
Purchased
Goodreads
Purchase at
Amazon
|
Barnes & Noble
|
Kobo

I met my dream girl.That's right. She's stunning and the worst bartender I've ever seen.I should have gone home and gone to sleep—dream girl or not. I had an early morning and the season was starting soon. But when she threatened me with boy band karaoke I couldn't help myself. I went. The stars aligned.I have never felt more alive or wanted anyone more than I want her.When it's time for me to head on my annual pre-season boys trip, I barely let her go.It's been a week and I can't stop thinking about her.Except there she is. Right here at the Wildcat's kickoff party.And as luck would have it, my dream girl is the coach's youngest daughter.But everyone knows the coach's daughter is off limits. Right?Wildcat is a full-length sports romance with a hot-as-puck hero, the coach's daughter, and an unfortunate case of mistaken identity.
The Wildcats are the youngest team in the NHL. On the ice, they're cocky, determined, and ready to take the league by storm. Off the ice? They're always up for a wild time.
---
I must be in a hockey romance mood because I've been looking for more to read since I read one earlier in January 2023. I'm thankful I came across Rebecca Jenshak's Wildcat Hockey books when I was looking because it helped prevent me from going into a reading slump. After attempting to read another book that wasn't helping my mood, I needed a sweet story.
Storyline/My Thoughts: Wildcat, the first book in the Wildcat Hockey series, starts with the MMC, Leo Lohan, at a bar for trivia night. It's one of his hobbies when he isn't playing professional hockey. He is immediately drawn to the FMC, Scarlett, attempting to bartend at the bar, and she's not doing a great job at it. One thing leads to another, and they end up having a one-night stand together. Hold on, though, because the story will get more interesting. The FMC doesn't know that Leo is a professional hockey player. She is about to find out later who Leo really is, and their one-night stand together may be one night because there is a complication between the two characters being together. That won't stop the sexy-as-hell Leo Lohan. He is persistent and wants to make Scarlett his ultimately. She is his dream girl, which is why he nicknames her throughout the book. (I'm a sucker for the nicknames.) 
This was the first book I read from Rebecca Jenshak, and it will not be my last book from her. I've already looked at her backlist and have a mission to read ALL her books. I loved this sweet story where the characters meet for one night and have a fling, but the MMC wants more since he can't stop thinking about the 'dream girl.' His hockey teammates even give him a hard time about it. He has been bespelled by the beautiful Scarlett, even when she is off-limits to him.
There's always drama in romance stories, though. You know how it is; the MMC or FMC fall for each other, but one has commitment issues or has been hurt. I've read plenty of romance stories with these types of plots. Wildcat is no different, but that didn't mean I didn't enjoy it. I crave these types of stories. I thoroughly enjoyed listening to this book. (Yes, I bought the audiobook, and the narrators did a fantastic job bringing the characters to life for me.) I felt for the FMC in this story since she swore to give up dating athletes. It's hard to resist Leo Lohan because he won't go down without a fight to win over her heart and prove he's not like the jerk that did hurt her.
When reading/listening to his POV, Leo Lohan won my heart. Any MMC willing to break the rules and prove he likes/loves the girl is a winner in my eyes. One thing readers should know about Leo; he is very protective of Scarlett, even with him getting to know her. No one will say bad things or do bad things to the FMC without dealing with Leo. The sweet guy turns alpha when he has to, which may cost him.
I did like the FMC, too, but she did something in the book that almost ruined her chances with the MMC. Although, it was handled swiftly, and she did communicate it to the MMC. Communication is the key. It did make me question her, though, since she was with Leo as a couple.
Don't worry; these two adorable characters do get a HEA. They just have to work through some things. I loved what Rebecca Jenshak did in the epilogue. No spoilers from me.
Overall, this book is exactly what I needed to prevent my reading slump from happening, and I give this book four stars. I can't wait to dive into more books from the Wildcat Hockey series, especially since the author introduced other hockey players from the Wildcat team to her readers in this book. Who are the lucky ladies that get to win over the hearts of these young hockey players? I must find out.
Standalone or Part of Series: It's part of the Wildcat Hockey series, but each book can read as a standalone.
Steam/Spice: 🌶 🌶
Genre(s)/Trope(s)/Element(s): Contemporary Romance. Sports/Hockey Romance. One Night Stand. Slow Burn Romance. Mistaken Identity. Forbidden Romance. FMC – Coach's Daughter & Photographer. MMC – Hockey Player.
Would I recommend this book? Yes. If you enjoy Hockey Romance stories where the MMC is determined to win over the affection/love of the FMC, this book is for you.

This post contains affiliate links you can use to purchase the book. If you buy the book using that link, I will receive a small commission from the sale. It will help sponsor future giveaways but costs you nothing extra. You can read the full disclosure underneath the Privacy Policy.
---
---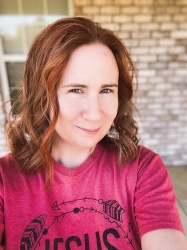 Latest posts by FranJessca
(see all)