Review: 'Lover Eternal' by J.R. Ward
March 13, 2018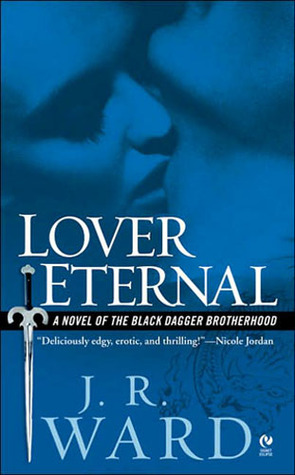 Lover Eternal
by
J.R. Ward
Series:
Black Dagger Brotherhood #2
Published by
Signet
on March 7th 2006
Genres:
Paranormal Romance
Format:
AudioBook
,
Paperback
Source:
Purchased
Goodreads
Purchase at
Amazon
|
Apple

In the shadows of the night in Caldwell, New York, there's a deadly turf war raging between vampires and their slayers. There exists a secret band of brothers like no other-six vampire warriors, defenders of their race. Possessed by a deadly beast, Rhage is the most dangerous of the Black Dagger Brotherhood.
Within the brotherhood, Rhage is the vampire with the strongest appetites. He's the best fighter, the quickest to act on his impulses, and the most voracious lover-for inside him burns a ferocious curse cast by the Scribe Virgin. Owned by this dark side, Rhage fears the time when his inner dragon is unleashed, making him a danger to everyone around him.
Mary Luce, a survivor of many hardships is unwittingly thrown into the vampire world and reliant on Rhage's protection. With a life-threatening curse of her own, Mary is not looking for love. She lost her faith in miracles years ago. But when Rhage's intense animal attraction turns into something more emotional, he knows that he must make Mary his alone. And while their enemies close in, Mary fights desperately to gain life eternal with the one she loves...
My Review
My 2nd time reading Lover Eternal by J.R. Ward and I'm still in love with Rhage and Mary Luce's story.
I listened to Lover Eternal, while I was at my day job (with earbuds of course). Jim Frangione brings the BDB to life with his narration, and his voice keeps me company when I'm working on projects at my day job.
This time Rhage 'Hollywood' is going to get his story in Lover Eternal and he's going to find his shellan. His shellan though is not one of them though. Mary Luce is a beautiful human woman who is dealing with her problems. Problems that she has been dealing with awhile. She is going to get thrown into the BDB world due to another side-character that comes into play in Lover Eternal. She wants to help this side-character, but things about him come to light to another character meeting him. (I don't want to give away any details)
Mary became a favorite female character in the BDB series when I first read this book in 2009. She's a strong character that has gone through a lot, and she continues to live her life and help others, whenever she can assist someone. She's an amazing human being, and that is why she's perfect for Rhage because they are the complete opposite and he needs someone to accept him for all he is in the story. Rhage battles a beast within that was given to him by the Scribe Virgin. He's afraid the beast is going to hurt Mary though in the story. Even the BDB is scared of Rhage when the beast comes out, and that should tell you something about his full character. I loved him from the beginning because he's vulnerable, but a deadly character. He's very gentle when it comes to Mary though, and he's very caring.
One of my favorite parts in Lover Eternal is when Rhage takes Mary on a date. Can you imagine one of the BDB characters being at a regular restaurant? Yup, very intimidating, but also very sexy too. These lethal warriors all have a soft side, especially with the women they end up within the story.
If you're thinking about reading the BDB series then read in order, please. Otherwise, you'll miss out on some side-stories in the books from the other characters, and you'll miss out on some of the other BDB main stories. J.R. Ward builds up the storyline of certain characters in each book to prepare for the next book in the series. I love the main storylines and the side storylines because J.R. Ward is a master storyteller, which is why she's a favorite author who I always auto-buy.
J.R. Ward introduces Zsadist more into the story, which happens to be the next BDB book in the series. Zsadist is another BDB character that is scary, but he's going to open up a bit in Lover Eternal and then prepare for his story. I love this series!!!!
I give Lover Eternal 5 stars and highly recommend this book and the series to PNR readers out there.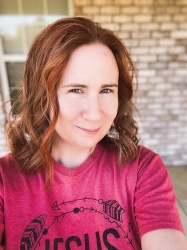 Latest posts by FranJessca
(see all)