Review: 'Lover Eternal' by J.R. Ward
February 27, 2023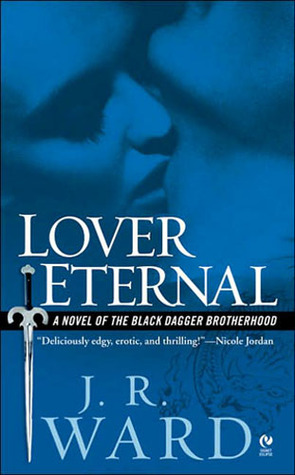 Lover Eternal
by
J.R. Ward
Series:
Black Dagger Brotherhood #2
Published by
Signet
on March 7th 2006
Genres:
Paranormal Romance
Format:
AudioBook
,
Paperback
Source:
Purchased
Goodreads
Purchase at
Amazon
|
Barnes & Noble
|
Kobo

In the shadows of the night in Caldwell, New York, there's a deadly turf war raging between vampires and their slayers. There exists a secret band of brothers like no other-six vampire warriors, defenders of their race. Possessed by a deadly beast, Rhage is the most dangerous of the Black Dagger Brotherhood.
Within the brotherhood, Rhage is the vampire with the strongest appetites. He's the best fighter, the quickest to act on his impulses, and the most voracious lover-for inside him burns a ferocious curse cast by the Scribe Virgin. Owned by this dark side, Rhage fears the time when his inner dragon is unleashed, making him a danger to everyone around him.
Mary Luce, a survivor of many hardships is unwittingly thrown into the vampire world and reliant on Rhage's protection. With a life-threatening curse of her own, Mary is not looking for love. She lost her faith in miracles years ago. But when Rhage's intense animal attraction turns into something more emotional, he knows that he must make Mary his alone. And while their enemies close in, Mary fights desperately to gain life eternal with the one she loves...
---
I've lost count of how many times I have read Lover Eternal by J.R. Ward. I decided to listen to the book this time, and I'm glad I did since Jim Frangione brought the characters to life with his narration. I'm thoroughly enjoying being back in the BDB world from the beginning.
Storyline/My Thoughts: I fell hard for Rhage, aka Hollywood, when I read Lover Eternal in 2009. I'm going to admit I fell for him already in Dark Lover. Each BDB guy holds a special place in my heart. I'm all for the tortured, vulnerable characters; that is precisely what Rhage is in this book. He's also an unaliver. I love the unhinged characters. He has a reason to be unhinged because he was cursed with a beast from the Scribe Virgin. Even the other BDB warriors fear him when he unleashes that beast.
Rhage is usually the ladies' man in the BDB until he meets his mate unexpectedly. At first, he scares the poor human woman with his intimidating persona and forefront personality. Mary Luce is a beautiful human woman who takes calls on a helpline and doesn't know anything about Rhage's world. She doesn't have time to really date, especially a man (who she thinks is a man) as beautiful as Rhage. Rhage won't give up on pursuing Mary Luce and knows she's dealing with things. Mary ends up in the BDB world due to helping another person that comes into her life, and only BDB can help that individual.
Mary became an instant fave of mine in this series with how strong of a character she is, even when dealing with something life-changing. She wants to continue to live her life, even with dealing with what she is dealing with, and now she has Rhage constantly there, watching over her, especially when she ends up in danger.
She's a sweet and wonderful woman who is perfect for Rhage because she is the opposite of him. He needs someone like her to accept and help him with his curse. The one curse that he can't get rid of due to what he did in his past. The only issue with pursuing Mary entirely is that Rhage doesn't want to hurt her. Rhage may come off as alpha-like and very protective of Mary, but he has a gentler side that comes out with her.
It seems all the BDB mates bring out the gentler side of the scary BDB characters.
One of my favorite parts in Lover Eternal is when Rhage does take Mary on a date. Can you imagine one of the BDB characters being at a regular restaurant? A very intimidating, sexy male character dining with a petite Mary Luce. He only has eyes for Mary, too, which makes him very swoon-worthy.
If you're thinking about reading the BDB series, then read this series in order. Otherwise, you'll miss out on other POVs that come to play in the books that give hints about the upcoming books. You even get previous characters' POVs, too. I enjoy this series by J.R. Ward because she never leaves us hanging on what is happening with ALL the characters. Don't get me wrong, I love the main characters getting their stories, but I need to know what is happening with the other characters, too.
Readers that love the tortured, a-hole characters will have Zsadist's POV in Rhage and Mary's book. He's another intimidating BDB character, but he will meet his match with his mate in his book next in the series.
I give Lover Eternal five stars and wish to give it more, especially since J.R. Ward tore at my heart with this book regarding Rhage's and Mary's ending. These two would do anything for each other, and that ending proved it.
Standalone or Part of Series: It's part of the Black Dagger Brotherhood series, and I recommend reading in order.
Steam/Spice: 🌶 🌶
Genre(s)/Trope(s)/Element(s): Paranormal Romance. Fated Mates. Instant Love/Attraction. MMC Fell First. Opposite's Attract. Touch Her and I'll Unalive You. Alpha MMC. Sweet/Innocent FMC. FMC is sick/ill. Cursed MMC.
Would I recommend this book/series? Yes. I recommend this series to Paranormal Romance readers who love a series that is never-ending at this point. You'll get badass warriors and their mates that can only tame them. Be prepared to become addicted to this fictional PNR Vampire world that J.R. Ward wrote for her readers.

This post contains affiliate links you can use to purchase the book. If you buy the book using that link, I will receive a small commission from the sale. It will help sponsor future giveaways but costs you nothing extra. You can read the full disclosure underneath the Privacy Policy.
---
---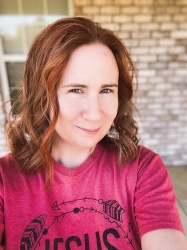 Latest posts by FranJessca
(see all)