Review: 'Caressed by Ice' by Nalini Singh
April 27, 2021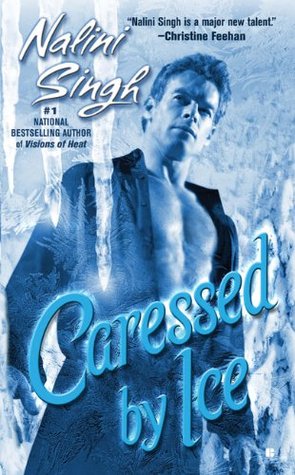 Caressed by Ice
by
Nalini Singh
Series:
Psy-Changeling #3
Published by
Berkley Sensation
on September 4, 2007
Genres:
Paranormal Romance
Format:
Paperback
,
AudioBook
Source:
Purchased
Goodreads
Purchase at
Amazon
|
Barnes & Noble

Explore new heights of sensuality in this return to the world of the Psy—where two people who know evil intimately must unlock the good within their icy hearts…
As an Arrow, an elite soldier in the Psy Council ranks, Judd Lauren was forced to do terrible things in the name of his people. Now a defector, his dark abilities have made him the most deadly of assassins—cold, pitiless, unfeeling. Until he meets Brenna…
Brenna Shane Kincaid was an innocent before she was abducted—and had her mind violated—by a serial killer. Her sense of evil runs so deep, she fears she could become a killer herself. Then the first dead body is found, victim of a familiar madness. Judd is her only hope, yet her sensual changeling side rebels against the inhuman chill of his personality, even as desire explodes between them. Shocking and raw, their passion is a danger that threatens not only their hearts, but their very lives…
---
First Time Read: March 3, 2020 for #Romanceopoly2020
Second Time Read: April 25, 2021
I don't want to give the book away to anyone who hasn't read this book. Check out the book's synopsis since it provides an excellent brief description of the story and the main characters.
Here are the items I loved about this book:
1. Judd Lauren. He may have an icy heart due to having no feelings, but I fell hard for this elite soldier. The Psy used him for his dark abilities, and those abilities can now help the Changelings. He's trying to prove himself with the Changelings, and he will, even though some don't trust him. I loved how Nalini made this non-feeling male hero show himself at his most vulnerable and most robust.
2. Brenna Shane Kincaid. She was abducted by a Psy that violated her mind, but she was one strong female heroine proving she can be strong. She's full of emotions, and she is trying everything to deal with everything that she's been through and deal with difficult brothers who won't let her live her life. I adored how much she fought to be with Judd, even though he tried to warn her off so many times that he had no feelings. I loved them as a couple because they are complete opposites of each other.
3. The plot/drama. The politics between the Psy and Changelings are significant in this story and how much the Psy wants to destroy the Changelings. They even go out of their way to turn Changelings against each other. It's crazy. The Psy have some evil to them, and I hope the Changelings start fighting back even more. The 'Ghost' in the story that Judd works with is also a spy. I can't wait to learn more about him.
4. The romance between the Opposite Characters. I love this kind of passion for stories. Judd is the 'Ice' due to having to suppress his feelings. He doesn't want to lose control. Then there's Breanna, who is the opposite, and her feelings are everything. These two together will eventually find a way to be with each other. It won't be easy, so be prepared when you read the story.
I could go on and on about what I loved about this story. If there is one of many reasons why I love reading Nalini Singh's books right now is due to her world-building skills and addicting characters. I've only read three of the books in the Psy-Changeling series, but I know Nalini will make me fall for each book no matter what.
I love this series by Nalini Singh, and I can't wait to dive more into this series. I've meant to catch up on this series for so long now.

This post contains affiliate links you can use to purchase the book. If you buy the book using that link, I will receive a small commission from the sale. It will help sponsor future giveaways but costs you nothing extra. You can read the full disclosure underneath the Privacy Policy.
---
---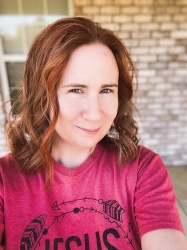 Latest posts by FranJessca
(see all)