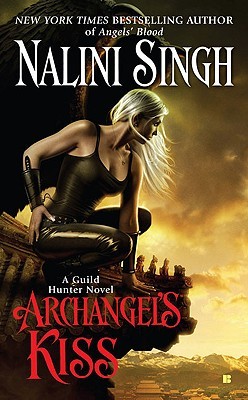 Archangel's Kiss
by Nalini Singh
Series: Guild Hunter #2
Published by Berkley Sensation on February 2nd 2010
Genres: Paranormal Romance
Pages: 323
Format: AudioBook
Source: Purchased
Amazon Kindle | Amazon Paperback | Apple iBooks | Audible
Goodreads


New York Times bestselling author Nalini Singh returns to her world of angelic rulers, vampiric servants, and the woman thrust into their darkly seductive world...
Vampire hunter Elena Deveraux wakes from a year-long coma to find herself changed—an angel with wings the colors of midnight and dawn—but her fragile body needs time to heal before she can take flight. Her lover, the stunningly dangerous archangel, Raphael, is used to being in control—especially when it comes to the woman he considers his own. But Elena has never done well with authority.
They've barely begun to understand each other when Raphael receives an invitation to a ball from the archangel, Lijuan. To refuse would be a sign of fatal weakness, so Raphael must ready Elena for the flight to Beijing—and to the nightmare that awaits them there. Ancient and without conscience, Lijuan holds a power that lies with the dead. And she has organized the most perfect and most vicious of welcomes for Elena.
My Review Continue reading →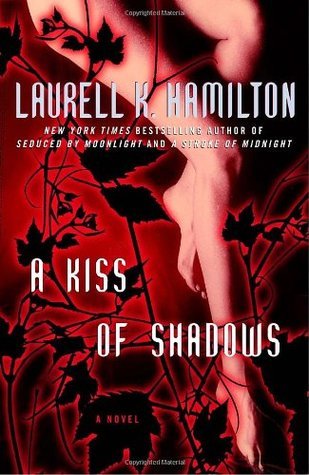 A Kiss of Shadows
by Laurell K. Hamilton
Series: Merry Gentry #1
Published by Ballantine Books on March 28, 2006
Genres: Urban Fantasy
Pages: 468
Format: AudioBook
Source: Library
Amazon Kindle | Barnes & Noble
Goodreads


My name is Meredith 'Merry' Gentry, but of course it's not my real name. I dare not even whisper my true name after dark for fear that one hushed word will travel over the night winds to the soft ear of my aunt, the Queen of Air and Darkness. She wants me dead. I don't even know why...
I fled the high court of Faerie three years ago and have been in hiding ever since. As Merry Gentry, I am a private investigator for the Grey Detective Agency: Supernatural Problems, Magical Solutions. My magical skills, scorned at the courts of Faerie, are valued in the human world. Even by human standards, my magic isn't flashy, which is fine by me. Flashy attracts attention and I can't afford that.
Rumour has it that I am dead. Not quite. I am Princess Meredith NicEssus. To speak that name after dark is to call down a knock upon your door from a hand that can kill you with a touch. I have been careful, but not careful enough. The shadows have found me, and they are going to take me back home, one way or another.
So the running is over. But the fighting has just begun...
Rich, sensual, brimming with dangerous magic, A Kiss of Shadows is a dazzling tour-de-force where folklore, fantasy and erotically charged adventure collide.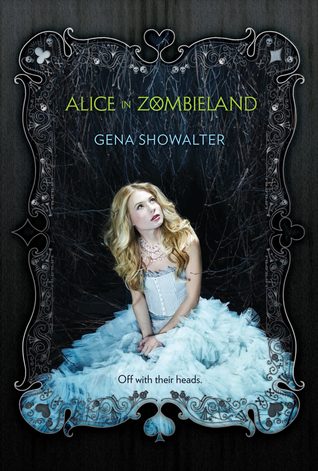 Alice in Zombieland
by Gena Showalter
Series: White Rabbit Chronicles #1
Published by Harlequin Teen on September 25th 2012
Pages: 404
Format: Hardcover, AudioBook
Source: Purchased
Amazon Kindle | Amazon Paperback
Goodreads


She won't rest until she's sent every walking corpse back to its grave. Forever.
If anyone had told Alice Bell that her entire life would change course between one heartbeat and the next, she would have laughed. From blissful to tragic, innocent to ruined? Please. But that's all it took. One heartbeat. A blink, a breath, a second, and everything she knew and loved was gone.
Her father was right. The monsters are real.
To avenge her family, Ali must learn to fight the undead. To survive, she must learn to trust the baddest of the bad boys, Cole Holland. But Cole has secrets of his own, and if Ali isn't careful, those secrets might just prove to be more dangerous than the zombies.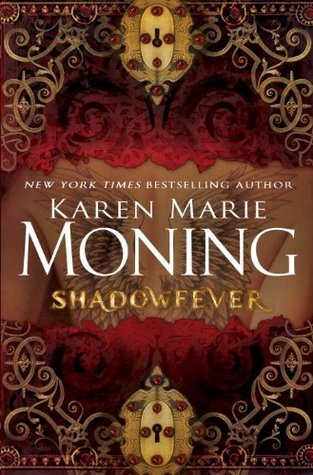 Shadowfever
by Karen Marie Moning
Series: Fever #5
Published by Delacorte Press on January 18th 2011
Genres: Urban Fantasy
Pages: 608
Format: AudioBook
Source: Purchased
Amazon Kindle | Amazon Paperback
Goodreads


"Evil is a completely different creature, Mac. Evil is bad that believes it's good." — MacKayla Lane was just a child when she and her sister, Alina, were given up for adoption and banished from Ireland forever. — Twenty years later, Alina is dead and Mac has returned to the country that expelled them to hunt her sister's murderer. But after discovering that she descends from a bloodline both gifted and cursed, Mac is plunged into a secret history: an ancient conflict between humans and immortals who have lived concealed among us for thousands of years.
What follows is a shocking chain of events with devastating consequences, and now Mac struggles to cope with grief while continuing her mission to acquire and control the Sinsar Dubh -- a book of dark, forbidden magic scribed by the mythical Unseelie King, containing the power to create and destroy worlds.
In an epic battle between humans and Fae, the hunter becomes the hunted when the Sinsar Dubh turns on Mac and begins mowing a deadly path through those she loves.
Who can she turn to? Who can she trust? Who is the woman haunting her dreams? More important, who is Mac herself and what is the destiny she glimpses in the black and crimson designs of an ancient tarot card?
From the luxury of the Lord Master's penthouse to the sordid depths of an Unseelie nightclub, from the erotic bed of her lover to the terrifying bed of the Unseelie King, Mac's journey will force her to face the truth of her exile, and to make a choice that will either save the world . . . or destroy it.
My Review