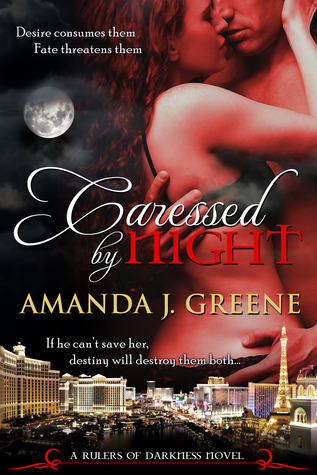 Caressed by Night
by Amanda J. Greene
Series: Rulers of Darkness #2
Published by Self-Published on February 29th 2012
Genres: Paranormal Romance
Format: eArc
Source: Purchased
Amazon Kindle
Goodreads


Dimitri Arsov, the last remaining pure vampire, was thought to be dead for the past four hundred years. Now, he is back and has a score to settle with the traitor that had tried to kill him centuries ago. But as he waits for his prey to blindly step into his carefully laid trap, his overwhelming hunger for blood is triggered when he saves a beautiful art historian.
Kerstyn Ingmar's life was normal and straight up boring until the night she is rescued by the dangerously sexy, powerfully mesmerizing, Dimitri. Unable to resist his diamond blue eyes and intense kisses, she is drawn into his world of darkness and closer to her impending doom.
While their desire consumes them, Dimitri is haunted by images of a bloody and deadly future. As his enemies draw near, he must find a way to save his mate from her destiny before fate destroys them both.

Continue reading
I received a complimentary copy of the book from the Netgalley in exchange for an honest review. This does not affect my opinion of the book or the content of my review.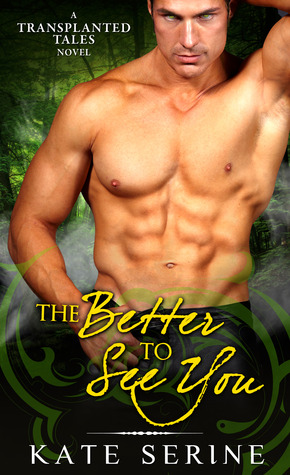 The Better To See You
by Kate SeRine
Series: Transplanted Tales #2
Published by eKensington on February 7th 2013
Genres: Paranormal Romance
Pages: 290
Format: eArc
Source: Netgalley
Amazon Kindle | Amazon Paperback
Goodreads


Once upon a time, a spell went awry and Make Believe characters were cast into the ordinary world. And the results aren't always happily ever after…
Everyone thinks fairy godmothers can do no wrong. But if not for a certain spell mis-cast by Lavender Seelie, Cinderella's former fairy godmother, the Tales would not be stuck in the Here and Now. Fortunately for Lavender, she's about to get a second chance at a happy ending…
The Refuge, a sanctuary for wayward Tales, seems like the perfect place for Lavender to start a new life—especially when she discovers an unexpected ally in Seth, the brooding werewolf who's been typecast as a villain ever since his run in with Little Red Riding Hood. But when humans from nearby towns start turning up dead, their bodies mutilated with archaic Tale symbols, Lavender wonders if Seth's deep sensuality has blinded her to the truth. And that distraction could put innocent lives in danger. Including her own…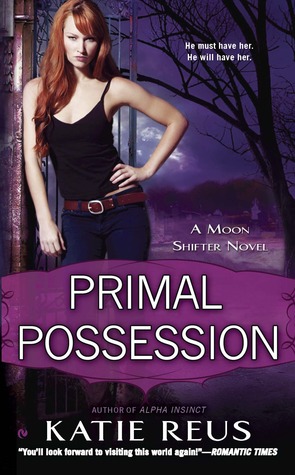 Primal Possession
by Katie Reus
Series: Moon Shifter #2
Published by Signet Eclipse on September 4th 2012
Genres: Paranormal Romance
Pages: 345
Format: Paperback
Source: Purchased
Amazon Kindle | Amazon Paperback
Goodreads


To protect her, he will unleash the beast within… As his pack's second-in-command, lupine shifter Liam Armstrong gives orders and takes what he wants—until he meets red-headed, blue-eyed December McIntyre. Liam knows the human beauty is his intended mate the moment he sees her, but December is far too strong-willed to accept his protection.
December, whose brother is the town sheriff, has every reason to mistrust shifters after one killed her youngest sibling. But the forceful and handsome Liam has gotten under her skin in a way she hadn't thought possible, and the desire she feels for him is almost too much to bear.
When a radical hate group targets all humans known to sympathize with paranormal beings, December is attacked in her bookstore. Reluctantly, she turns to the only one who can help her: Liam. And he is going to take her to places within herself she never knew existed.
 My Review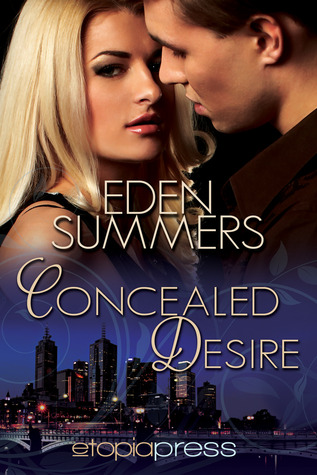 Concealed Desire
by Eden Summers
Published by Etopia Press on January 3, 2014
Genres: Contemporary Romance
Format: eBook
Source: Purchased
Goodreads


"A love that breaks all the rules..."
Since her first day at work, Beth Graison has been in love with Dean Sutherland--the "Son" in Sutherland & Son. Although he's an unrepentant player, there's an unmistakable connection between them, and she knows he feels it too. But she's not about to risk her career for any man, especially one with an office right down the hall whom she works with every day.
Dean Sutherland doesn't do love, but he does do women. And he hasn't felt more than sexual attraction for any woman until Beth. Entirely feminine, smart, and with a natural beauty beyond compare, she makes him think about all kinds of uncomfortable things--like a future and happiness--things he knows from experience are pure fiction.
When his father, the "Sutherland" in Sutherland & Son, propositions Beth to be more than just an employee, Dean can't keep her at arm's length any longer. But he doesn't expect the scorching kiss they share, or the idea that forms when he holds her in his arms. Can he stop his father's manipulating game by making the first move on Beth? Or will his reputation as a womanizer make him just one more Sutherland she wants to ignore?
I received a complimentary copy of the book from the Author in exchange for an honest review. This does not affect my opinion of the book or the content of my review.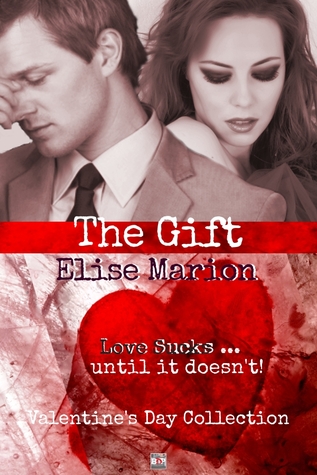 The Gift
by Elise Marion
Published by Bottom Drawer Publications on February 13, 2013
Genres: Contemporary Romance
Format: eArc
Goodreads


All film star Avery O'Dea has ever wanted is a normal home life outside of her career. Meeting Dominic Ramsey, albeit not through the best of circumstances, has made that dream a reality. A few months into their marriage, she's finally living the kind of life she's always wished for off-screen. So when their first Valentine's Day comes around, she expects nothing less than what other girls get on the most romantic day of the year: chocolates, flowers, seduction … the works!When Dominic Ramsay first met his beautiful wife, Avery, he was a struggling photographer and was able to devote much of his time to supporting her demanding career. Track forward twelve months and Dom is now very much in demand after successful showings of his work. He's been offered the chance of a lifetime to work on a shoot in Paris and accepts the job, even though he's been away from home a lot in recent times. Valentine's Day is just commercialism gone mad, he reasons, and he's sure Avery won't mind that they celebrate on a different day.Avery is crushed when the gift she receives from Dom makes her wonder if he knows her at all. Dom starts to wonder if Avery liked him better when he could devote much of his time to her. A chance meeting in an airport and advice from the most unlikely of sources just might make them realize what they have to hold on to and that the best gift of all is right under their noses?
My Review
I received a complimentary copy of the book from the Author in exchange for an honest review. This does not affect my opinion of the book or the content of my review.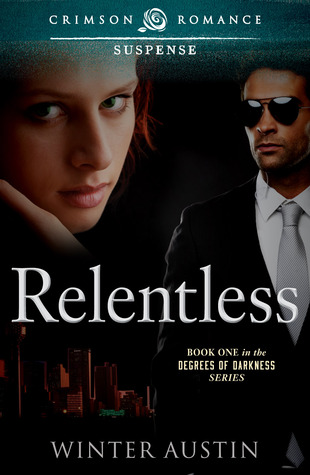 Relentless
by Winter Austin
Series: Degrees of Darkness #1
Published by Crimson Romance on February 11, 2013
Genres: Romantic Suspense
Pages: 286
Format: eArc
Amazon Kindle
Goodreads


Dallas homicide detective Remy LeBeau trusts no one. He hides from a past that could kill him and anyone involved with him. What he's not prepared for is the return of an elusive serial killer . . . and an unwanted desire to protect a witness at all costs.
Professional barrel racer Cody Lewis's dream of being top in the nation is within reach until she discovers a murdered woman in her horse trailer. The event pulls her into the sickening world of the Rodeo Sweethearts serial killer—a madman who terrorized Dallas's rodeo circuit five years prior and is now back for more. But what's worse is that Cody fits the profile of the Rodeo Sweetheart victims. . . .
As Remy dives into the investigation, he uncovers secrets of a botched investigation and a tight-lipped boss, while attracting unwanted attention from the killer. Battling his partner, his attraction to Cody, and the demons of his past, catching the killer could cost Remy everything. Even Cody's life.
My Review
I received a complimentary copy of the book from the Author in exchange for an honest review. This does not affect my opinion of the book or the content of my review.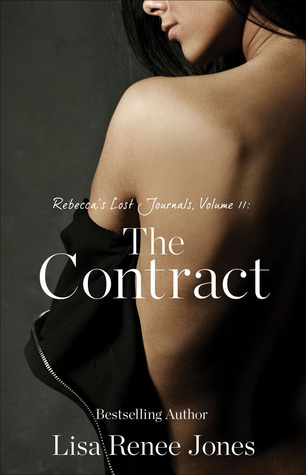 Rebecca's Lost Journals, Volume 2: The Contract
by Lisa Renee Jones
Series: Inside Out #1.2
Published by Simon and Schuster on February 18, 2013
Genres: Contemporary Romance, Erotic Romance
Pages: 40
Format: eArc
Goodreads


An Inside Out novella...
The secret life of Rebecca and the men who have seduced her. These are the journals Sara never sees, but you the reader, will!
The Inside Out Trilogy includes IF I WERE YOU, BEING ME, and REVEALING US
In part one of Rebecca's Lost Journals, The Seduction, Rebecca meets the rich, darkly alluring man who will draw her into a passionate, intense affair and tempt her into erotic experiences she never thought she would dare.
**
My Review
I received a complimentary copy of the book from the Author in exchange for an honest review. This does not affect my opinion of the book or the content of my review.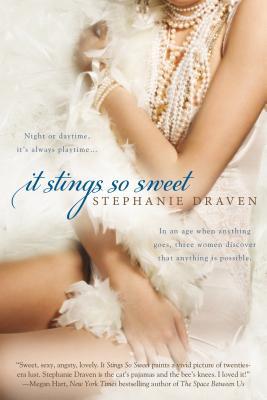 It Stings So Sweet
by Stephanie Draven
Published by Berkley on February 5, 2013
Genres: Historical Romance, Erotic Romance
Pages: 352
Format: eArc
Amazon Kindle | Amazon Paperback
Goodreads


They vibrated with incendiary Jazz. They teemed with sexual abandon.The Twenties were roaring and the women—young, open, rebellious, and willing—set the pace and pushed the limits with every man they met…
In the aftermath of a wild, liquor-soaked party, three women from very different social classes are about to live out their forbidden desires.
Society girl, Nora Richardson's passionate nature has always been a challenge to her ever-patient husband. Now he wants out of the marriage and she has just this one night to win him back. The catch? He wants to punish her for her bad behavior. Nora is offended by her husband's increasingly depraved demands, but as the night unfolds, she discovers her own true nature and that the line between pain and pleasure is very thin indeed.
Meanwhile, Clara Cartwright, sultry siren of the silent screen, is introduced to a mysterious WWI Flying Ace. If Clara, darling of the scandal sheets, knows anything, it's men. And she's known plenty. But none of them push her boundaries like the aviator, who lures her into a ménage with a stranger in a darkened cinema then steals her jaded heart.
Working class girl Sophie O'Brien has more important things on her mind than pleasures of the flesh. But when her playboy boss, the wealthy heir to the Aster family fortune, confronts her with her diary of secret sex fantasies, she could die of shame. To her surprise, he doesn't fire her; instead, he dares her to re-enact her boldest fantasies and Sophie is utterly seduced.
One party serves as a catalyst of sexual awakening. And in an age when anything goes, three women discover that anything is possible…
My Review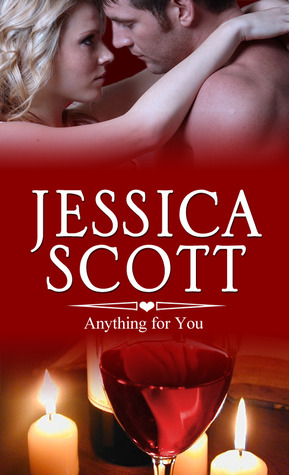 Anything for You
by Jessica Scott
Series: Coming Home #1.5
Published by Jessica Scott on February 1, 2013
Genres: Contemporary Romance, Military Romance
Pages: 42
Format: eBook
Source: Purchased
Amazon Kindle
Goodreads


From the author of Because of You comes an all new Coming Home short story.
Sergeant First Class Shane Garrison has spent a year recovering from his combat injuries. A year spent in the arms of the woman of his dreams. But loving Jen comes with a price: every time he touches her, he faces the uncertain fear that loving her might mean losing her forever. Jen is a breast cancer survivor and with Shane, she's found a man who loves her despite her scars. But her scars may be too much for their love to survive.
As their love grows, so does the risk to Jen's life. And Shane must make the toughest decision any man can make to save the woman he loves.
My Review
I received a complimentary copy of the book from the publisher in exchange for an honest review. This does not affect my opinion of the book or the content of my review.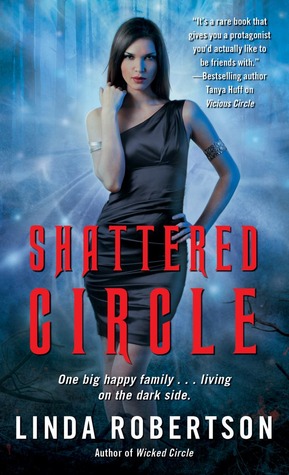 Shattered Circle
by Linda Robertson
Series: Persephone Alcmedi #6
Published by Pocket Books on January 29, 2013
Genres: Urban Fantasy
Pages: 384
Format: ARC
Amazon Kindle | Amazon Paperback
Goodreads


After her werewolf boyfriend, Johnny, tried to kill her, Persephone Alcmedi finds herself in the comforting arms of powerful vampire Menessos. She's trying to sort out her feelings for the two men, but not even Seph is above the confusion of tangled emotions. All Johnny wants to do is mend their relationship and reveal the life-altering news he's recently received, but his new responsibilities as the werewolf king take up most of his time.
Does this mean Menessos can finally make his move?
Meanwhile, unknown to Seph, her beloved foster daughter, Beverley, has been playing with a magical artifact and making dubious friends on the other side. When Beverley disappears, Seph must seek help from a supernatural being so potent that even Menessos fears him...and such aid always comes with a very steep price.
My Review Continue reading →