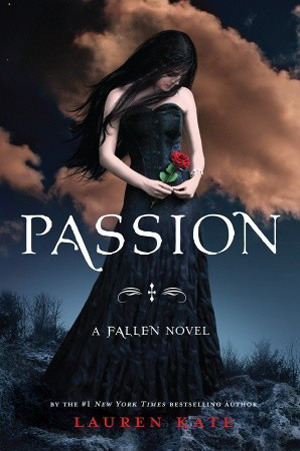 Passion
by
Lauren Kate
Series:
Fallen #3
Published by
Delacorte Press
on June 14th 2011
Pages:
420
Format:
eBook
Source:
Purchased
Amazon Kindle
|
Amazon Paperback
Goodreads

'Every single lifetime, I'll choose you. Just as you have chosen me. Forever.'
Luce would die for Daniel. And she has. Over and over again. Throughout time, Luce and Daniel have found each other, only to be painfully torn apart: Luce dead, Daniel left broken and alone. But perhaps it doesn't need to be that way . . . Luce is certain that something – or someone – in a past life can help her in her present one. So she begins the most important journey of this lifetime . . . going back eternities to witness firsthand her romances with Daniel . . . and finally unlock the key to making their love last.Cam and the legions of angels and Outcasts are desperate to catch Luce, but none are as frantic as Daniel. He chases Luce through their shared pasts, terrified of what might happen if she rewrites history. Because their romance for the ages could go up in flames . . . forever.
My Review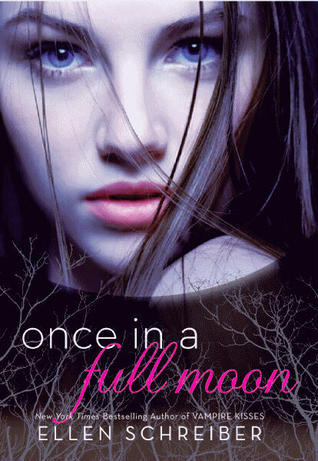 Once in a Full Moon
by
Ellen Schreiber
Series:
Full Moon #1
Published by
Katherine Tegen Books
on December 28th 2010
Pages:
292
Format:
Hardcover
Source:
Purchased
Amazon Kindle
|
Amazon Paperback
Goodreads

Beware of a kiss under the full moon. It will change your life forever.
Celeste Parker is used to hearing scary stories about werewolves—Legend's Run is famous for them. She's used to everything in the small town until Brandon Maddox moves to Legend's Run and Celeste finds herself immediately drawn to the handsome new student. But when, after an unnerving visit with a psychic, she encounters a pack of wolves and gorgeous, enigmatic Brandon, she must discover whether his transformation is more than legend or just a trick of the shadows in the moonlight.
Her best friends may never forgive her if she gives up her perfect boyfriend, Nash, for Brandon, who's from the wrong side of town. But she can't deny her attraction or the strong pull he has on her. Brandon may be Celeste's hero, or he may be the most dangerous creature she could encounter in the woods of Legend's Run.
Psychic predictions, generations-old secrets, a town divided, and the possibility of falling in love with a hot and heroic werewolf are the perfect formula for what happens . . . once in a full moon.
My Review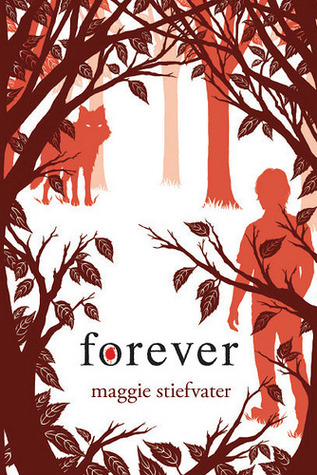 Forever
by
Maggie Stiefvater
Series:
The Wolves of Mercy Falls #3
Published by
Scholastic Press
on July 12th 2011
Pages:
388
Format:
eBook
Source:
Purchased
Amazon Kindle
|
Amazon Paperback
Goodreads

then.When Sam met Grace, he was a wolf and she was a girl. Eventually he found a way to become a boy, and their loved moved from curious distance to the intense closeness of shared lives.
now.That should have been the end of their story. But Grace was not meant to stay human. Now she is the wolf. And the wolves of Mercy Falls are about to be killed in one final, spectacular hunt.
forever.Sam would do anything for Grace. But can one boy and one love really change a hostile, predatory world? The past, the present, and the future are about to collide in one pure moment--a moment of death or life, farewell or forever.
My Review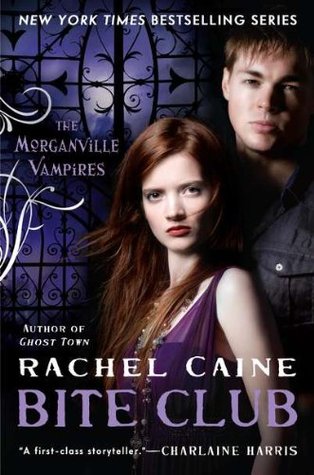 Bite Club
by
Rachel Caine
Series:
The Morganville Vampires #10
Published by
NAL Hardcover
on May 3rd 2011
Pages:
340
Format:
Paperback
Source:
Purchased
Amazon Kindle
|
Amazon Paperback
Goodreads

New York Times bestselling author Rachel Caine is "a first-class storyteller" (#1 New York Times bestselling author Charlaine Harris).
After discovering that vampires populate her town, college student Claire Danvers knows that the undead just want to live their lives. But someone else wants them to get ready to rumble.
There's a new extreme sport getting picked up on the Internet: bare—knuckle fights pitting captured vampires against each other—or humans. Tracking the remote signal leads Claire—accompanied by her friends and frenemies—to discover that what started as an online brawl will soon threaten everyone in Morganville...
My Review
Wolfsbane
by
Andrea Cremer
Series:
Nightshade #2
,
Nightshade World #5
Published by
Philomel Books
on July 26th 2011
Pages:
390
Format:
eBook
Source:
Purchased
Amazon Kindle
|
Amazon Paperback
Goodreads

Calla Tor wakes up in the lair of the Searchers, her sworn enemy, and she's certain her days are numbered. But then the Searchers make her an offer–one that gives her the chance to destroy her former masters and save the pack–and the man–she left behind. Is Ren worth the price of her freedom? And will Shay stand by her side no matter what? Now in control of her own destiny, Calla must decide which battles are worth fighting and how many trials true love can endure and still survive.
My Review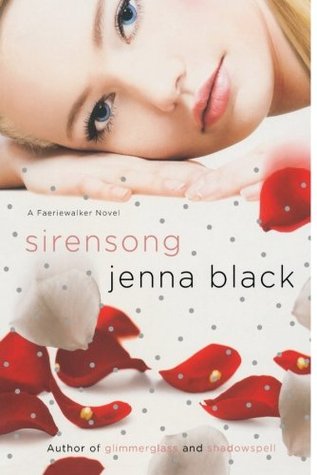 Sirensong
by
Jenna Black
Series:
Faeriewalker #3
Published by
St. Martin's Griffin
on July 5th 2011
Pages:
312
Format:
eBook
Source:
Purchased
Amazon Kindle
|
Amazon Paperback
Goodreads

When Dana is invited to Faerie to be officially presented at the Seelie Court, it's no easy decision. After all, everyone knows Titania, the Seelie Queen, wants her dead. But Titania claims not to be the one behind the death threats; and her son, Prince Henry, makes the decision a whole lot easier when he suggests Dana might be arrested for (supposedly) conspiring with her aunt Grace to usurp the Seelie throne. So she and her father better do as they're told . . .
The journey through Faerie is long—and treacherous. Dana thought it would be a good idea to have friends along, but her sort-of-boyfriend, Ethan, and her bodyguard's son, Keane, just can't seem to get along, and Kimber's crush on Keane isn't making things any easier. When a violent attack separates Dana from their caravan, the sexy Erlking saves her just in the nick of time . . . and makes it clear that he hasn't given up on making her his own.
Arriving at Titania's beautiful palace should be a relief. But Dana is soon implicated in an assassination attempt against Titania's granddaughter, and is suddenly a fugitive, forced to leave her father behind as she and her friends flee for their lives. Will she be able to prove her innocence before the forces of the Seelie Court—or, worse, the Erlking—catch up with her? And will she save her father before he pays the ultimate price in her stead?
My Review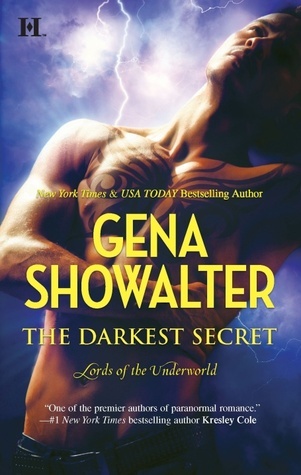 The Darkest Secret
by
Gena Showalter
Series:
Lords of the Underworld #7
Published by
HQN Books
on March 29th 2011
Genres:
Paranormal Romance
Pages:
410
Format:
Paperback
Source:
Purchased
Amazon Kindle
|
Amazon Paperback
Goodreads

In this sexy new installment of Showalter's bestselling Lords of the Underworld series, the haunted Amun meets a woman who tempts him like no other...
Keeper of the demon of Secrets, Amun can manipulate the darkest thoughts of anyone nearby. But when the immortal warrior is chained and isolated to protect those he loves, death is his only hope of release—until he meets Haidee, a fellow prisoner whose beauty and hidden vulnerability draw him into a reckless test of his loyalty.
Haidee is a demon-assassin, raised to despise Amun's kind. Yet how can she hate the man whose touch sets her aflame? But to save him, she must give herself body and soul...and face the wrath of a powerful adversary sworn to destroy her.
My Review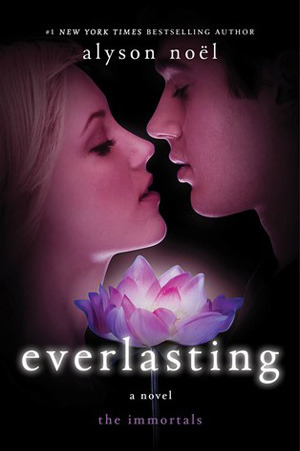 Everlasting
by
Alyson Noel
Series:
The Immortals #6
Published by
St. Martin's Griffin
on June 7th 2011
Pages:
336
Format:
Hardcover
Source:
Purchased
Amazon Kindle
|
Amazon Paperback
Goodreads

Their darkest enemies now defeated, Damen and Ever are free to embark upon their final quest—to free Damen from the poison lingering in his body. If they can just find the antidote, they'll finally be able to feel each other's touch—and experience the passionate night they've been longing for. But their fight to be together will lead them into the most formidable terrain yet…into the dark heart of Summerland.
Here in a land of scorched earth and endless rain, Ever and Damen will discover their relationship's hidden origins, expose a secret history they never imagined…and come face to face with the true reason fate keeps tearing them apart. Only then, when the final mystery is unraveled and the last secret revealed, Ever and Damen's future will hinge on one ultimate decision that will put everything at stake….even eternity.
My Review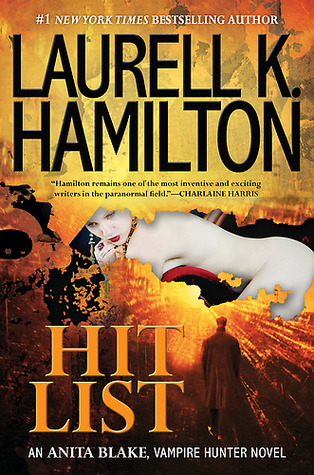 Hit List
by
Laurell K. Hamilton
Series:
Anita Blake Vampire Hunter #20
Published by
Berkley Hardcover
on June 7th 2011
Genres:
Urban Fantasy
Pages:
320
Format:
Hardcover
Source:
Purchased
Amazon Kindle
|
Amazon Paperback
Goodreads

A serial killer is hunting the Pacific Northwest, murdering victims in a gruesome and spectacular way. The local police suspect "monsters" are involved, and have called in Anita Blake and Edward, U.S. Marshals who really know their monsters, to catch the killer.
My Review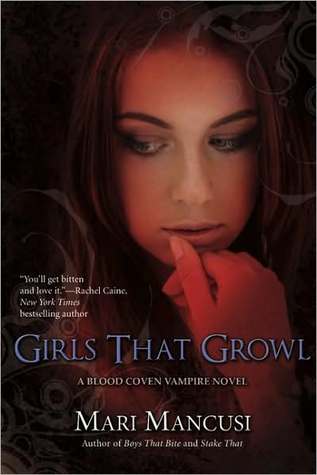 Girls That Growl
by
Mari Mancusi
Series:
Blood Coven Vampire #3
Published by
Berkley
on October 2nd 2007
Pages:
256
Format:
eBook
Source:
Purchased
Amazon Kindle
|
Amazon Paperback
Goodreads

Rayne McDonald thought getting into the Blood Coven was the hard part. But now there's a new breed of trouble in town...and the former slayer and her vampire boyfriend may be the only ones who can stop it.
Now that she's an official vampire and full-fledged member of The Blood Coven, Rayne assumes her vampire slaying days are over. Sure, she doesn't have any vampire powers, thanks to a mutated blood virus, but she and Jareth can go out in the sun, which is a pretty good trade-off.
But just when Rayne's starting to enjoy her afterlife, she's contacted by Slayer Inc once again. It seems that a member of her high school's football team has disappeared—and the powers-that-be think the cheerleaders had something to do with it. Now Rayne has to infiltrate the squad before the cheerleaders have a chance to sink their teeth into someone else...
My Review