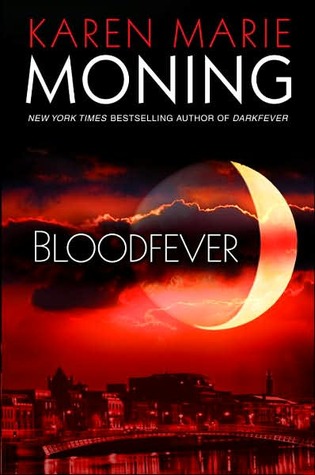 Bloodfever
by
Karen Marie Moning
Series:
Fever #2
Published by
Delacorte Press
on October 16th 2007
Genres:
Urban Fantasy
Pages:
303
Format:
Hardcover
Source:
Library
Amazon Kindle
|
Amazon Paperback
Goodreads

I used to think my sister and I were just two nice southern girls who'd get married in a few years and settle down to a quiet life. Then I discovered that Alina and I descend, not from good wholesome southern stock, but from an ancient Celtic bloodline of powerful sidhe-seers, people who can see the Fae. Not only can I see the terrifying otherworldly race, but I can sense the sacred Fae relics that hold the deadliest of their magic.
When my sister was found dead in a trash-filled alley in Dublin, I came over to get answers. Now all I want is revenge. And after everything I've learned about myself, I know I have the power to get it….
MacKayla Lane's ordinary life underwent a complete makeover when she landed on Ireland's shores and was plunged into a world of deadly sorcery and ancient secrets.
In her fight to stay alive, Mac must find the Sinsar Dubh–a million-year-old book of the blackest magic imaginable, which holds the key to power over both the worlds of the Fae and of Man. Pursued by Fae assassins, surrounded by mysterious figures she knows she cannot trust, Mac finds herself torn between two deadly and irresistible men: V'lane, the insatiable Fae who can turn sensual arousal into an obsession for any woman, and the ever-inscrutable Jericho Barrons, a man as alluring as he is mysterious.
For centuries the shadowy realm of the Fae has coexisted with that of humans. Now the walls between the two are coming down, and Mac is the only thing that stands between them.…
My Review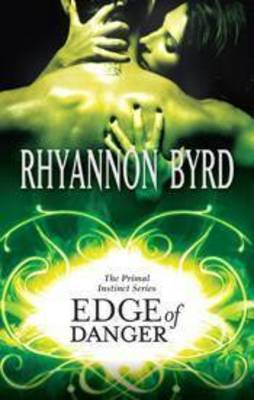 Edge of Danger
by
Rhyannon Byrd
Series:
Primal Instinct #2
Published by
Harlequin Books
on April 21st 2009
Genres:
Paranormal Romance
Pages:
384
Format:
Paperback
Source:
Library
Amazon Kindle
|
Amazon Paperback
Goodreads

Saige Buchanan travels the world studying her dark past, guided by a strange gift that enables physical objects to tell her their secrets. Yet nothing can protect her from her family's sadistic enemies. Until - in her hour of greatest need - she encounters a mysterious, impossibly sexy shape-shifter.
Sent to find the woman whose darkness has yet to awaken, Michael Quinn battles his primal hunger for Saige. He alone can help her lay claim to her full powers. Yet in doing so, he will destroy her innocence, and mark her as his forever....
My Review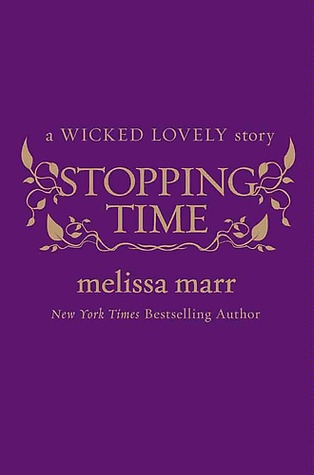 Stopping Time
by
Melissa Marr
Series:
Wicked Lovely #2.5
Published by
HarperCollins Publishers
on April 23rd 2010
Pages:
36
Format:
eBook
Source:
Purchased
Amazon Kindle
|
Amazon Paperback
Goodreads

An exciting e-story original sequel to Ink Exchange!

Leslie walked away from the Dark Court, determined to reclaim her life and live it on her own terms-even if it meant leaving behind the two faeries who love her. She knows Niall and Irial watch over her, and she would give almost anything to keep them from hurting. But she resists the pull to be with either one of them.

Someone knows about Leslie-s past, however, and is intent on using her to reach the fey. And he doesn't care who gets hurt.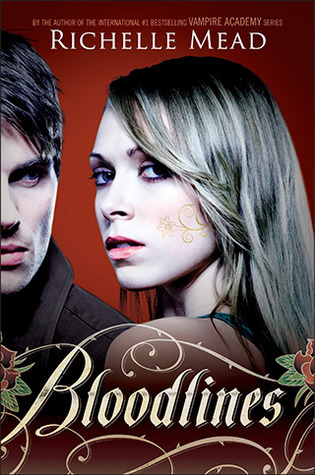 Bloodlines
by
Richelle Mead
Series:
Bloodlines #1
Published by
Penguin Group
on August 23rd 2011
Pages:
421
Format:
Hardcover
Source:
Purchased
Amazon Kindle
|
Amazon Paperback
Goodreads

I wasn't free of my past, not yet.
Sydney's blood is special. That's because she's an alchemist - one of a group of humans who dabble in magic and serve to bridge the worlds of humans and vampires. They protect vampire secrets - and human lives. But the last encounter Sydney had with vampires got her in deep trouble with the other alchemists. And now with her allegiences in question, her future is on the line.
When Sydney is torn from her bed in the middle of the night, at first she thinks she's still being punished for her complicated alliance with dhampir Rose Hathaway. But what unfolds is far worse. Jill Dragomir - the sister of Moroi Queen Lissa Dragomir - is in mortal danger, and the Moroi must send her into hiding. To avoid a civil war, Sydney is called upon to act as Jill's guardian and protector, posing as her roommate in the unlikeliest of places: a human boarding school in Palm Springs, California. The last thing Sydney wants is to be accused of sympathizing with vampires. And now she has to live with one.
The Moroi court believe Jill and Sydney will be safe at Amberwood Prep, but threats, distractions, and forbidden romance lurk both outside - and within - the school grounds. Now that they're in hiding, the drama is only just beginning.
My Review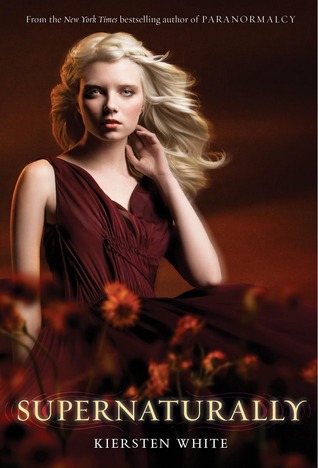 Supernaturally
by
Kiersten White
Series:
Paranormalcy #2
Published by
HarperTeen
on July 26th 2011
Pages:
336
Format:
eBook
Source:
Purchased
Amazon Kindle
|
Amazon Paperback
Goodreads

Evie finally has the normal life she's always longed for. But she's shocked to discover that being ordinary can be...kind of boring. Just when Evie starts to long for her days at the International Paranormal Containment Agency, she's given a chance to work for them again. Desperate for a break from all the normalcy, she agrees.
But as one disastrous mission leads to another, Evie starts to wonder if she made the right choice. And when Evie's faerie ex-boyfriend Reth appears with devastating revelations about her past, she discovers that there's a battle brewing between the faerie courts that could throw the whole supernatural world into chaos. The prize in question? Evie herself.
So much for normal.
My Review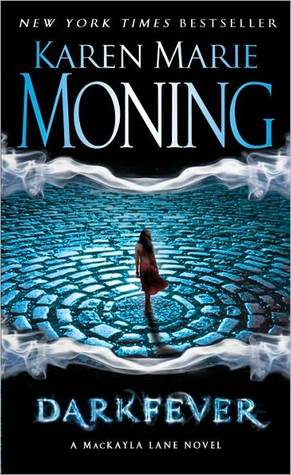 Darkfever
by
Karen Marie Moning
Series:
Fever #1
Published by
Delacorte Press
on October 31st 2006
Genres:
Urban Fantasy
Pages:
309
Format:
Hardcover
Source:
Library
Amazon Kindle
|
Amazon Paperback
Goodreads

When her sister is murdered, leaving a single clue to her death—a cryptic message on MacKayla Lane's cell phone–Mac journeys to Ireland in search of answers. The quest to find her sister's killer draws her into a shadowy realm where nothing is as it seems, where good and evil wear the same treacherously seductive mask. She is soon faced with an even greater challenge: staying alive long enough to learn how to handle a power she had no idea she possessed—a gift that allows her to see beyond the world of man, into the dangerous realm of the Fae.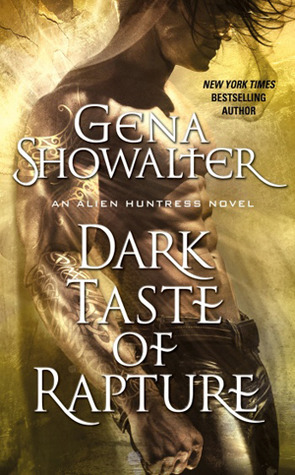 Dark Taste of Rapture
by
Gena Showalter
Series:
Alien Huntress #6
Published by
Pocket Star Books
on August 23, 2011
Genres:
Paranormal Romance
Pages:
451
Format:
Paperback
Source:
Purchased
Amazon Kindle
|
Amazon Paperback
Goodreads

Also see: Alternate Cover Editions for this ISBN [ACE]
ACE #1

New York Times bestselling author Gena Showalter captivates with a dark, tantalizing world of humans, otherworlders, and a powerful AIR agent consumed by his desire for a woman he can never have. . . .
With one caress, he can give unforgettable pleasure . . . or unending pain. . . .
Hector Dean is shaved, tattooed, and totally ripped—and he has a deadly secret. He is a walking weapon, capable of killing with a single brush of his fingertips. Little wonder he's determined to remain on his own. But Noelle Tremain is a temptation like no other. She is beautiful and rich, with a party girl smile that hides a shocking vulnerability, and from the beginning his sizzling attraction to her is undeniable. For the first time, his stone-cold resistance is tested. But to be with her, he risks destroying her.
When a wealthy businessman is murdered in New Chicago's seediest district, the two are partnered, and there's no escaping what they both want: each other. Yet neither Hector nor Noelle knows what to fear more—the killer case, or their own lethal desires. . . .
My Review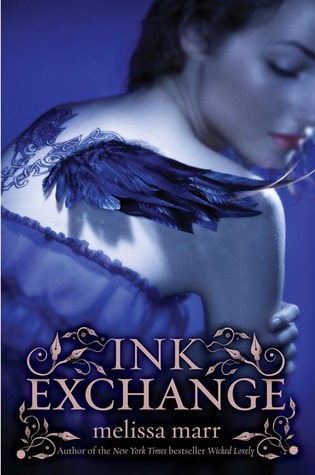 Ink Exchange
by
Melissa Marr
Series:
Wicked Lovely #2
Published by
HarperTeen
on April 24th 2008
Pages:
325
Format:
Hardcover
Source:
Library
Amazon Kindle
|
Amazon Paperback
Goodreads

Unbeknownst to mortals, a power struggle is unfolding in a world of shadows and danger. After centuries of stability, the balance among the Faery Courts has altered, and Irial, ruler of the Dark Court, is battling to hold his rebellious and newly vulnerable fey together. If he fails, bloodshed and brutality will follow.
Seventeen-year-old Leslie knows nothing of faeries or their intrigues. When she is attracted to an eerily beautiful tattoo of eyes and wings, all she knows is that she has to have it, convinced it is a tangible symbol of changes she desperately craves for her own life.
The tattoo does bring changes—not the kind Leslie has dreamed of, but sinister, compelling changes that are more than symbolic. Those changes will bind Leslie and Irial together, drawing Leslie deeper and deeper into the faery world, unable to resist its allures, and helpless to withstand its perils. . . .
My Review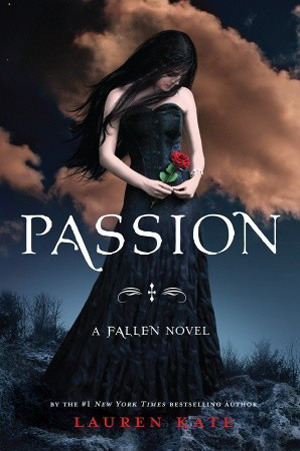 Passion
by
Lauren Kate
Series:
Fallen #3
Published by
Delacorte Press
on June 14th 2011
Pages:
420
Format:
eBook
Source:
Purchased
Amazon Kindle
|
Amazon Paperback
Goodreads

'Every single lifetime, I'll choose you. Just as you have chosen me. Forever.'
Luce would die for Daniel. And she has. Over and over again. Throughout time, Luce and Daniel have found each other, only to be painfully torn apart: Luce dead, Daniel left broken and alone. But perhaps it doesn't need to be that way . . . Luce is certain that something – or someone – in a past life can help her in her present one. So she begins the most important journey of this lifetime . . . going back eternities to witness firsthand her romances with Daniel . . . and finally unlock the key to making their love last.Cam and the legions of angels and Outcasts are desperate to catch Luce, but none are as frantic as Daniel. He chases Luce through their shared pasts, terrified of what might happen if she rewrites history. Because their romance for the ages could go up in flames . . . forever.
My Review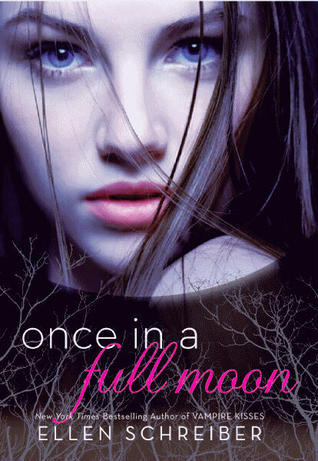 Once in a Full Moon
by
Ellen Schreiber
Series:
Full Moon #1
Published by
Katherine Tegen Books
on December 28th 2010
Pages:
292
Format:
Hardcover
Source:
Purchased
Amazon Kindle
|
Amazon Paperback
Goodreads

Beware of a kiss under the full moon. It will change your life forever.
Celeste Parker is used to hearing scary stories about werewolves—Legend's Run is famous for them. She's used to everything in the small town until Brandon Maddox moves to Legend's Run and Celeste finds herself immediately drawn to the handsome new student. But when, after an unnerving visit with a psychic, she encounters a pack of wolves and gorgeous, enigmatic Brandon, she must discover whether his transformation is more than legend or just a trick of the shadows in the moonlight.
Her best friends may never forgive her if she gives up her perfect boyfriend, Nash, for Brandon, who's from the wrong side of town. But she can't deny her attraction or the strong pull he has on her. Brandon may be Celeste's hero, or he may be the most dangerous creature she could encounter in the woods of Legend's Run.
Psychic predictions, generations-old secrets, a town divided, and the possibility of falling in love with a hot and heroic werewolf are the perfect formula for what happens . . . once in a full moon.
My Review