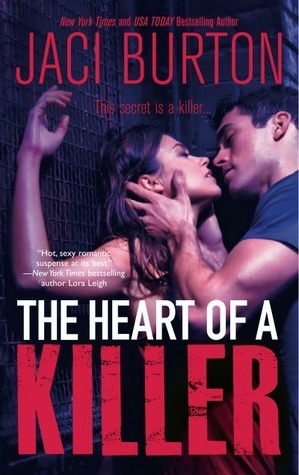 The Heart of a Killer
by Jaci Burton
Series: The Killer #1
Published by Mira Books on October 18th 2011
Genres: Romantic Suspense
Pages: 407
Format: eArc
Source: Netgalley, publisher
Amazon Kindle | Amazon Paperback
Goodreads


No one said coming home would be easy. But for Dante Renaldi, it's murder.
Before the Special Forces hero has even unpacked his bags from twelve years of active duty, he's embroiled in murder—corpses bearing the brutal trademark he's seen only once before—on the worst night of his life.
The last time Detective Anna Pallino saw Dante Renaldi, they were in love. Now, he's part of the connection to a string of fresh homicides and a horrible assault that Anna only survived thanks to him.
More than anything, Anna wants to trust Dante. But as the bodies and the coincidences stack up, Anna will have to decide, and fast: Is the man she owes her life to the very same one who wants her dead?
My Review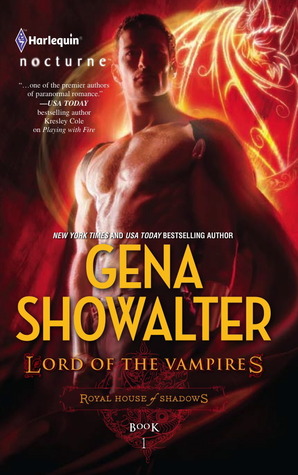 Lord of the Vampires
by Gena Showalter
Series: Royal House of Shadows #1
Published by Harlequin on August 23rd 2011
Genres: Paranormal Romance
Pages: 281
Format: eArc
Source: Netgalley, publisher
Amazon Kindle | Amazon Paperback
Goodreads


Once upon a time…the Blood Sorcerer vanquished the kingdom of Elden. To save their children, the queen scattered them to safety and the king filled them with a need for vengeance. Only a magical timepiece connects the four royal heirs…and time is running out.
Nicolai the Vampire is renowned for his virility, but in a cruel twist of fate "The Dark Seducer" has become a sex slave in the kingdom of Delfina—stripped of his precious timepiece and his memory. All that remains is a primal need for freedom, revenge—and the only woman who can help him.
When the wanton vampire summons Jane Parker, she is helpless to obey. She's drawn to his dark sexuality and into his magical realm. But for this human, all is not a fairy tale. For saving Nicolai could mean losing the only man she's ever craved...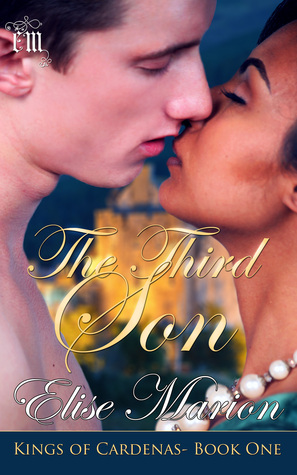 The Third Son
by Elise Marion
Series: Kings of Cardenas #1
Published by Createspace on November 18th 2011
Genres: Historical Romance
Pages: 234
Format: eArc
Source: Author
Amazon Kindle | Amazon Paperback
Goodreads


Rake. Rogue. Scoundrel. Each of these words has been used to describe Damien Largess, youngest prince of Cardenas. But when he steps into a glittering ballroom on the night of his twenty-fifth birthday, the roguish young prince's life will be forever changed. Beautiful. Graceful. Sensual. When Esmeralda steps into king's ballroom to perform for the prince's twenty-fifth birthday, every eye in the room is upon her. One pair of eyes intrigues her most of all ... those of Prince Damien, seeming to stare straight through to her soul. The two know nothing can ever come of their love; he is a prince, and she a Gypsy dancer. Yet, neither can seem to resist the passion that sparks when they are together, or the unmistakable call of destiny forcing their lives onto the same path. However, love is not the only thing destiny has in store ... With a deadly plot against the royal family surrounding him in danger and intrigue, Damien will face a decision he never thought he would have to make. Will he step up to claim a responsibility that should never have fallen to the third son? Or will he abandon it to risk all for love?
My Review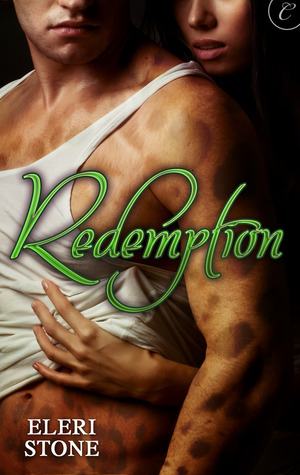 Redemption
by Eleri Stone
Series: Lost City Shifters #2
Published by Carina Press on September 1st 2011
Genres: Paranormal Romance
Format: eArc
Source: Netgalley, publisher
Amazon Kindle | Amazon Paperback
Goodreads


My Review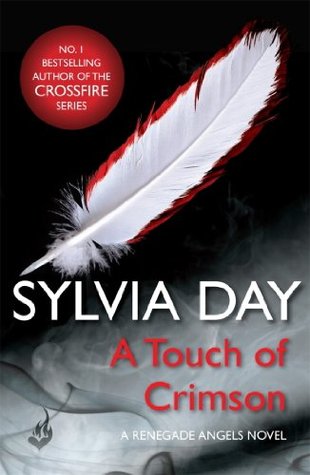 A Touch of Crimson
by Sylvia Day
Series: Renegade Angels #1
Published by Signet on October 4th 2011
Genres: Paranormal Romance
Pages: 344
Format: eArc
Source: Netgalley, publisher
Amazon Kindle | Amazon Paperback
Goodreads


From the New York Times bestselling author of Bared to You...Adrian Mitchell is a powerful angel leading an elite Special Ops unit of Seraphim. His task is to punish the Fallen-angels who have become vampires-and command a restless pack of indentured lycans. But Adrian has suffered his own punishment for becoming involved with mortals- losing the woman he loves again and again. Now, after nearly two hundred years, he has found her-Shadoe-her soul once more inhabiting a new body, with no memory of him. And this time, he won't let her go.
My Review
WARNING: SPOILERS AHEAD