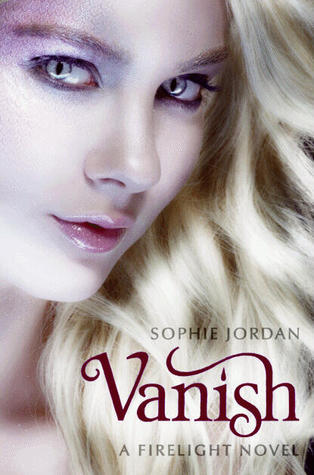 Vanish
by
Sophie Jordan
Series:
Firelight #2
Published by
HarperTeen
on September 6th 2011
Pages:
294
Format:
eBook
Source:
Purchased
Amazon Kindle
|
Amazon Paperback
Goodreads

An impossible romance.Bitter rivalries.Deadly choices.
To save the life of the boy she loves, Jacinda did the unthinkable: She betrayed the most closely-guarded secret of her kind. Now she must return to the protection of her pride knowing she might never see Will again—and worse, that because his mind has been shaded, Will's memories of that fateful night and why she had to flee are gone.
Back home, Jacinda is greeted with hostility and must work to prove her loyalty for both her sake and her family's. Among the few who will even talk to her are Cassian, the pride's heir apparent who has always wanted her, and her sister, Tamra, who has been forever changed by a twist of fate. Jacinda knows that she should forget Will and move on—that if he managed to remember and keep his promise to find her, it would only endanger them both. Yet she clings to the hope that someday they will be together again. When the chance arrives to follow her heart, will she risk everything for love?
My Review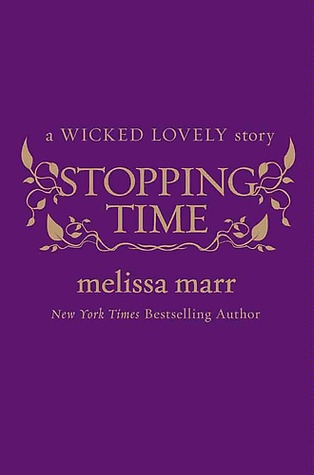 Stopping Time
by
Melissa Marr
Series:
Wicked Lovely #2.5
Published by
HarperCollins Publishers
on April 23rd 2010
Pages:
36
Format:
eBook
Source:
Purchased
Amazon Kindle
|
Amazon Paperback
Goodreads

An exciting e-story original sequel to Ink Exchange!

Leslie walked away from the Dark Court, determined to reclaim her life and live it on her own terms-even if it meant leaving behind the two faeries who love her. She knows Niall and Irial watch over her, and she would give almost anything to keep them from hurting. But she resists the pull to be with either one of them.

Someone knows about Leslie-s past, however, and is intent on using her to reach the fey. And he doesn't care who gets hurt.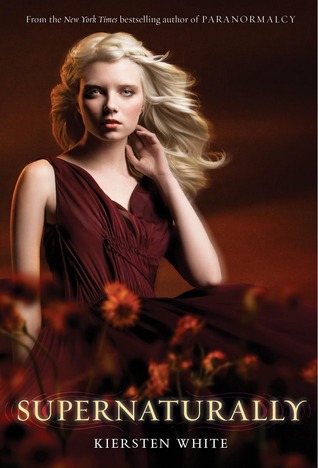 Supernaturally
by
Kiersten White
Series:
Paranormalcy #2
Published by
HarperTeen
on July 26th 2011
Pages:
336
Format:
eBook
Source:
Purchased
Amazon Kindle
|
Amazon Paperback
Goodreads

Evie finally has the normal life she's always longed for. But she's shocked to discover that being ordinary can be...kind of boring. Just when Evie starts to long for her days at the International Paranormal Containment Agency, she's given a chance to work for them again. Desperate for a break from all the normalcy, she agrees.
But as one disastrous mission leads to another, Evie starts to wonder if she made the right choice. And when Evie's faerie ex-boyfriend Reth appears with devastating revelations about her past, she discovers that there's a battle brewing between the faerie courts that could throw the whole supernatural world into chaos. The prize in question? Evie herself.
So much for normal.
My Review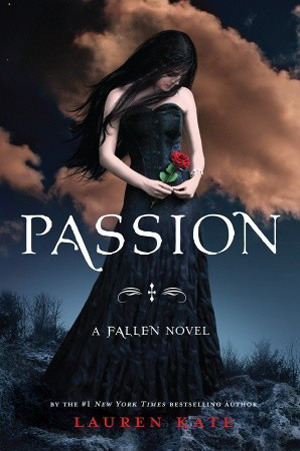 Passion
by
Lauren Kate
Series:
Fallen #3
Published by
Delacorte Press
on June 14th 2011
Pages:
420
Format:
eBook
Source:
Purchased
Amazon Kindle
|
Amazon Paperback
Goodreads

'Every single lifetime, I'll choose you. Just as you have chosen me. Forever.'
Luce would die for Daniel. And she has. Over and over again. Throughout time, Luce and Daniel have found each other, only to be painfully torn apart: Luce dead, Daniel left broken and alone. But perhaps it doesn't need to be that way . . . Luce is certain that something – or someone – in a past life can help her in her present one. So she begins the most important journey of this lifetime . . . going back eternities to witness firsthand her romances with Daniel . . . and finally unlock the key to making their love last.Cam and the legions of angels and Outcasts are desperate to catch Luce, but none are as frantic as Daniel. He chases Luce through their shared pasts, terrified of what might happen if she rewrites history. Because their romance for the ages could go up in flames . . . forever.
My Review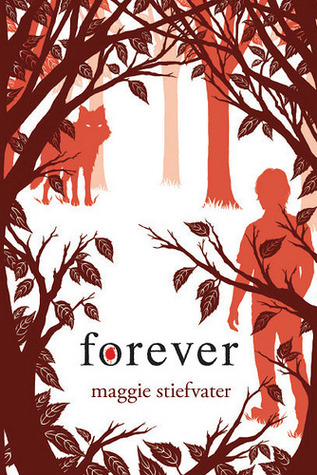 Forever
by
Maggie Stiefvater
Series:
The Wolves of Mercy Falls #3
Published by
Scholastic Press
on July 12th 2011
Pages:
388
Format:
eBook
Source:
Purchased
Amazon Kindle
|
Amazon Paperback
Goodreads

then.When Sam met Grace, he was a wolf and she was a girl. Eventually he found a way to become a boy, and their loved moved from curious distance to the intense closeness of shared lives.
now.That should have been the end of their story. But Grace was not meant to stay human. Now she is the wolf. And the wolves of Mercy Falls are about to be killed in one final, spectacular hunt.
forever.Sam would do anything for Grace. But can one boy and one love really change a hostile, predatory world? The past, the present, and the future are about to collide in one pure moment--a moment of death or life, farewell or forever.
My Review
Wolfsbane
by
Andrea Cremer
Series:
Nightshade #2
,
Nightshade World #5
Published by
Philomel Books
on July 26th 2011
Pages:
390
Format:
eBook
Source:
Purchased
Amazon Kindle
|
Amazon Paperback
Goodreads

Calla Tor wakes up in the lair of the Searchers, her sworn enemy, and she's certain her days are numbered. But then the Searchers make her an offer–one that gives her the chance to destroy her former masters and save the pack–and the man–she left behind. Is Ren worth the price of her freedom? And will Shay stand by her side no matter what? Now in control of her own destiny, Calla must decide which battles are worth fighting and how many trials true love can endure and still survive.
My Review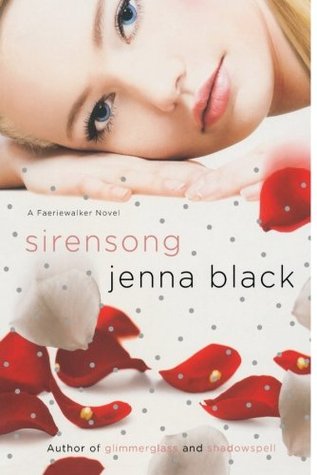 Sirensong
by
Jenna Black
Series:
Faeriewalker #3
Published by
St. Martin's Griffin
on July 5th 2011
Pages:
312
Format:
eBook
Source:
Purchased
Amazon Kindle
|
Amazon Paperback
Goodreads

When Dana is invited to Faerie to be officially presented at the Seelie Court, it's no easy decision. After all, everyone knows Titania, the Seelie Queen, wants her dead. But Titania claims not to be the one behind the death threats; and her son, Prince Henry, makes the decision a whole lot easier when he suggests Dana might be arrested for (supposedly) conspiring with her aunt Grace to usurp the Seelie throne. So she and her father better do as they're told . . .
The journey through Faerie is long—and treacherous. Dana thought it would be a good idea to have friends along, but her sort-of-boyfriend, Ethan, and her bodyguard's son, Keane, just can't seem to get along, and Kimber's crush on Keane isn't making things any easier. When a violent attack separates Dana from their caravan, the sexy Erlking saves her just in the nick of time . . . and makes it clear that he hasn't given up on making her his own.
Arriving at Titania's beautiful palace should be a relief. But Dana is soon implicated in an assassination attempt against Titania's granddaughter, and is suddenly a fugitive, forced to leave her father behind as she and her friends flee for their lives. Will she be able to prove her innocence before the forces of the Seelie Court—or, worse, the Erlking—catch up with her? And will she save her father before he pays the ultimate price in her stead?
My Review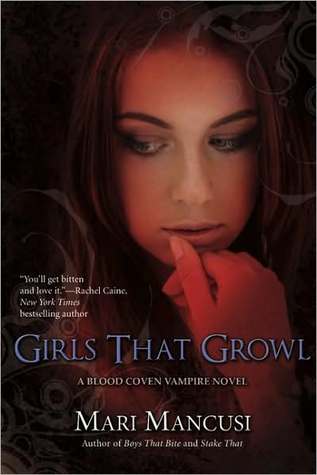 Girls That Growl
by
Mari Mancusi
Series:
Blood Coven Vampire #3
Published by
Berkley
on October 2nd 2007
Pages:
256
Format:
eBook
Source:
Purchased
Amazon Kindle
|
Amazon Paperback
Goodreads

Rayne McDonald thought getting into the Blood Coven was the hard part. But now there's a new breed of trouble in town...and the former slayer and her vampire boyfriend may be the only ones who can stop it.
Now that she's an official vampire and full-fledged member of The Blood Coven, Rayne assumes her vampire slaying days are over. Sure, she doesn't have any vampire powers, thanks to a mutated blood virus, but she and Jareth can go out in the sun, which is a pretty good trade-off.
But just when Rayne's starting to enjoy her afterlife, she's contacted by Slayer Inc once again. It seems that a member of her high school's football team has disappeared—and the powers-that-be think the cheerleaders had something to do with it. Now Rayne has to infiltrate the squad before the cheerleaders have a chance to sink their teeth into someone else...
My Review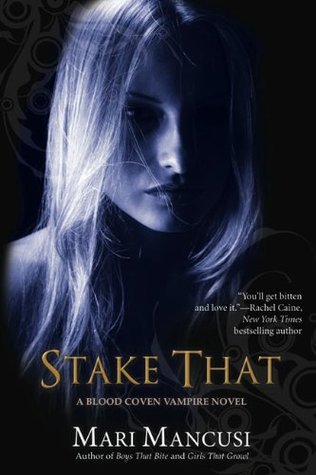 Stake That
by
Mari Mancusi
Series:
Blood Coven Vampire #2
Published by
Berkley
on December 5th 2006
Pages:
288
Format:
eBook
Source:
Purchased
Amazon Kindle
|
Amazon Paperback
Goodreads

Two sisters—as different as the sun and the rain. For one, getting into the Blood Cover is to die for, but it seems destiny has something else in mind...
Rayne McDonald had it all figured out. Get turned into a vampire, become the mate of the Blood Coven leader, and live the high-life for all eternity. Too bad the head vamp took a bite out of her twin sister by mistake. Now, not only is Rayne still not a vampire, but she learns she's a slayer instead—destined to destroy vamps gone bad.
After being recruited by a secret organization, Rayne is given her first mission: infiltrate a seedy bar downtown and expose its vampire owner, Maverick, for purposely spreading a nasty blood virus. Luckily the Blood Coven sends some help—in the form of sexy vampire Jareth. Will vampire and slayer be able to settle their differences and work together to bring down the evil Maverick? Or will they find their own hearts on the line?
My Review: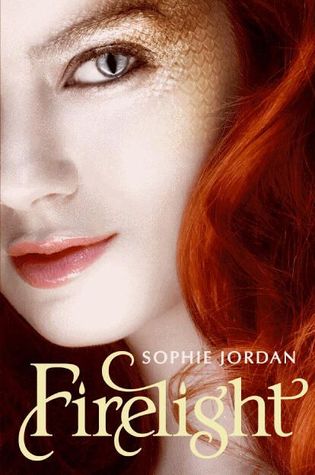 Firelight
by
Sophie Jordan
Series:
Firelight #1
Published by
HarperTeen
on September 7th 2010
Pages:
323
Format:
eBook
Source:
Purchased
Amazon Kindle
|
Amazon Paperback
Goodreads

A hidden truth. Mortal enemies. Doomed love.
Marked as special at an early age, Jacinda knows her every move is watched. But she longs for freedom to make her own choices. When she breaks the most sacred tenet among her kind, she nearly pays with her life. Until a beautiful stranger saves her. A stranger who was sent to hunt those like her. For Jacinda is a draki, a descendant of dragons whose greatest defense is her secret ability to shift into human form.
Forced to flee into the mortal world with her family, Jacinda struggles to adapt to her new surroundings. The only bright light is Will. Gorgeous, elusive Will who stirs her inner draki to life. Although she is irresistibly drawn to him, Jacinda knows Will's dark secret: He and his family are hunters. She should avoid him at all costs. But her inner draki is slowly slipping away;if it dies she will be left as a human forever. She'll do anything to prevent that. Even if it means getting closer to her most dangerous enemy.
Mythical powers and breathtaking romance ignite in this story of a girl who defies all expectations and whose love crosses an ancient divide.
My Review