I received a complimentary copy of the book from the Netgalley in exchange for an honest review. This does not affect my opinion of the book or the content of my review.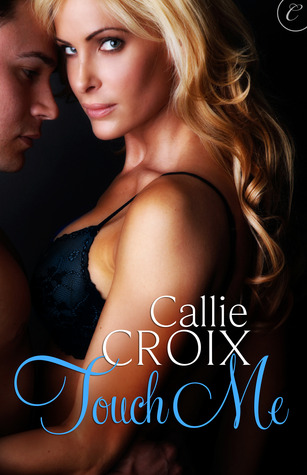 Touch Me
by Callie Croix
Published by Carina Press on January 2nd 2012
Format: eArc
Source: Netgalley
Amazon Kindle | Amazon Paperback
Goodreads


Arriving home on leave from his tour of duty, Army Captain Alex Montoya knows there's a beautiful woman waiting for him-his best friend's sister. She's always been off limits...until now. He fully intends to move them out of being "just friends" and encourage her to release the sexual needs he senses she's buried deep.
Tianna McIntyre is starting over after her marriage ended. Her ex-husband weakened her self-esteem and caused her to deny her true sexual desires. But being around Alex brings all her dormant fantasies to the surface, and now Tianna feels the stirrings of her secret, submissive wishes.
Determined to help repair the damage Tianna's ex did to her self-worth, Alex will use whatever means necessary to convince her they're meant for each other, including tying her down to make sure he has her full attention while he takes her to the heights of pleasure she's always dreamed of...
My Review :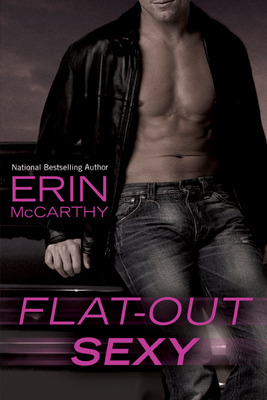 Flat-Out Sexy
by Erin McCarthy
Series: Fast Track #1
Published by Berkley on November 4th 2008
Genres: Contemporary Romance
Pages: 291
Format: Paperback
Source: Library
Amazon Kindle | Amazon Paperback
Goodreads

Independent single mother Tamara Briggs wanted to find a new, sexy, no-strings-attached man--just not one as young as NASCAR driver Elec Monroe. But he sure does get her heart racing. And after she's tricked into a blind date with him, Tamara gives in to her passion. Things screech to a halt, though, when he asks to meet her children. Whatever happened to wham-bam-thank-you ma'am? Suddenly Tamara has to decide how much risk she's willing to take to experience the power of true love.
My Review