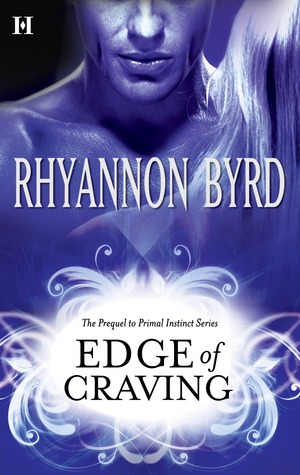 Edge of Craving
by Rhyannon Byrd
Series: Primal Instinct #0.5
Published by Harlequin Books on April 1st 2009
Genres: Paranormal Romance
Format: eBook
Source: Purchased
Amazon Kindle | Amazon Paperback
Goodreads


Since the moment he'd first laid eyes on Alia Buchanan, the warrior known only as Rhys had been obsessed with her. She consumed his waking moments. Tormented his dreams. But, as one of the few remaining descendants of a European dragon clan, Rhys knew there could never be a future for a monster like him...with an angel like Alia. Until her father is murdered and Alia's life is in mortal danger. Now, Alia and Rhys must unite to find some ancient crosses that hold an unknown power before their enemies do. And once those are in hand, Rhys must figure out what to do with them...and his forbidden attraction to the women he'd sworn to protect.
"An eBook exclusive prequel to Rhyannon Byrd's Primal Instinct trilogy!"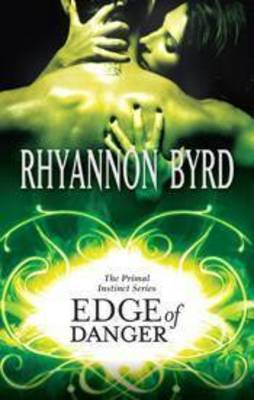 Edge of Danger
by Rhyannon Byrd
Series: Primal Instinct #2
Published by Harlequin Books on April 21st 2009
Genres: Paranormal Romance
Pages: 384
Format: Paperback
Source: Library
Amazon Kindle | Amazon Paperback
Goodreads


Saige Buchanan travels the world studying her dark past, guided by a strange gift that enables physical objects to tell her their secrets. Yet nothing can protect her from her family's sadistic enemies. Until - in her hour of greatest need - she encounters a mysterious, impossibly sexy shape-shifter.
Sent to find the woman whose darkness has yet to awaken, Michael Quinn battles his primal hunger for Saige. He alone can help her lay claim to her full powers. Yet in doing so, he will destroy her innocence, and mark her as his forever....
My Review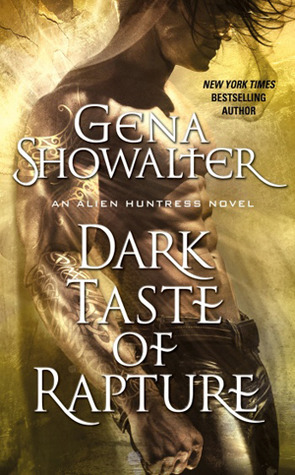 Dark Taste of Rapture
by Gena Showalter
Series: Alien Huntress #6
Published by Pocket Star Books on August 23, 2011
Genres: Paranormal Romance
Pages: 451
Format: Paperback
Source: Purchased
Amazon Kindle | Amazon Paperback
Goodreads


Also see: Alternate Cover Editions for this ISBN [ACE]
ACE #1

New York Times bestselling author Gena Showalter captivates with a dark, tantalizing world of humans, otherworlders, and a powerful AIR agent consumed by his desire for a woman he can never have. . . .
With one caress, he can give unforgettable pleasure . . . or unending pain. . . .
Hector Dean is shaved, tattooed, and totally ripped—and he has a deadly secret. He is a walking weapon, capable of killing with a single brush of his fingertips. Little wonder he's determined to remain on his own. But Noelle Tremain is a temptation like no other. She is beautiful and rich, with a party girl smile that hides a shocking vulnerability, and from the beginning his sizzling attraction to her is undeniable. For the first time, his stone-cold resistance is tested. But to be with her, he risks destroying her.
When a wealthy businessman is murdered in New Chicago's seediest district, the two are partnered, and there's no escaping what they both want: each other. Yet neither Hector nor Noelle knows what to fear more—the killer case, or their own lethal desires. . . .
My Review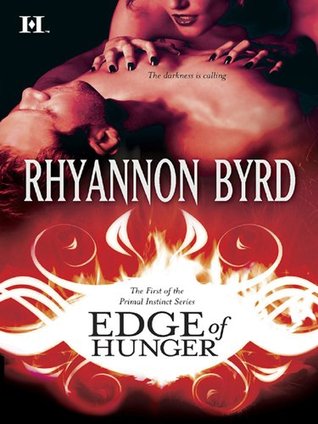 Edge Of Hunger
by Rhyannon Byrd
Series: Primal Instinct #1
Published by HQN Books on March 24th 2009
Genres: Paranormal Romance
Pages: 352
Format: Paperback
Source: Library
Amazon Kindle | Amazon Paperback
Goodreads


Ian Buchanan has always felt the unknown—the deep, impenetrable darkness that lives within him. Yet he is determined to lead a "normal" life, ignoring the unsettling dreams in which he succumbs to his wildest desires.… Until psychic Molly Stratton tracks him down, claiming to share his sensual nightmares.
The petite Molly even has the bite marks to prove it. And she's also received a message from Ian's deceased mother: an enemy is near. And it's time for the creature inside Ian to finally awaken. A creature with an insatiable hunger that must be controlled before it overtakes them both….
My Review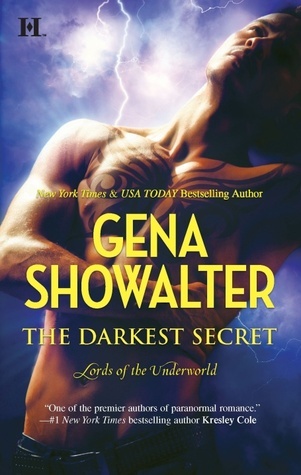 The Darkest Secret
by Gena Showalter
Series: Lords of the Underworld #7
Published by HQN Books on March 29th 2011
Genres: Paranormal Romance
Pages: 410
Format: Paperback
Source: Purchased
Amazon Kindle | Amazon Paperback
Goodreads


In this sexy new installment of Showalter's bestselling Lords of the Underworld series, the haunted Amun meets a woman who tempts him like no other...
Keeper of the demon of Secrets, Amun can manipulate the darkest thoughts of anyone nearby. But when the immortal warrior is chained and isolated to protect those he loves, death is his only hope of release—until he meets Haidee, a fellow prisoner whose beauty and hidden vulnerability draw him into a reckless test of his loyalty.
Haidee is a demon-assassin, raised to despise Amun's kind. Yet how can she hate the man whose touch sets her aflame? But to save him, she must give herself body and soul...and face the wrath of a powerful adversary sworn to destroy her.
My Review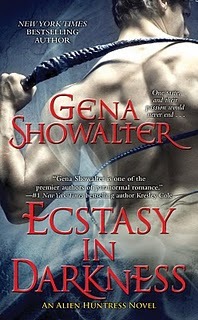 Ecstasy in Darkness
by Gena Showalter
Series: Alien Huntress #5
Published by Pocket Star on October 26th 2010
Genres: Paranormal Romance
Pages: 502
Format: Paperback
Source: Purchased
Amazon Kindle | Amazon Paperback
Goodreads


Growing up poor on New Chicago's meanest streets, Ava Sans had two options: be the predator or be the prey. No contest. Now, working for Alien Investigation and Removal, she's been ordered to capture the biggest, baddest warrior of all—a vampire too beautiful to be real, with the ability to manipulate time. Once the leader of the entire vampire army, McKell has been deemed savage and unstable, spurned even by his own kind.
To McKell, humans should be nothing more than sustenance. Yet the petite, golden-skinned Ava is a fascinating contradiction—vicious yet witty, strong yet vulnerable, lethal but fiercely loyal. Against his better judgment, McKell craves that loyalty, and much more. When the chase leads to seduction, McKell and Ava will race to discover the truth about his past. But the answers will come at a price, even for a woman who thought she had nothing left to lose. . . .
My Review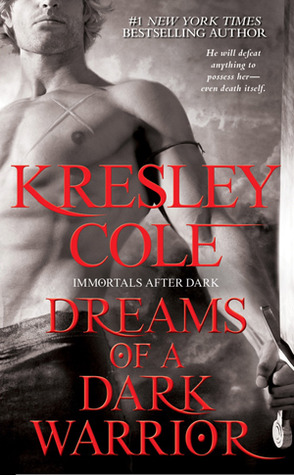 Dreams of a Dark Warrior
by Kresley Cole
Series: Immortals After Dark #11
Published by Pocket on February 15th 2011
Genres: Paranormal Romance
Pages: 515
Format: Paperback
Source: Purchased
Amazon Kindle | Amazon Paperback
Goodreads


From #1 New York Times bestseller Kresley Cole comes this gripping tale of a battle-maddenend warrior driven by revenge and the Valkyrie temptress who haunts his dreams.
He Vowed He'd Come For Her...
Murdered before he could wed Regin the Radiant, warlord Aidan the Fierce seeks his beloved through eternity, reborn again and again into new identities, yet with no memory of his past lives.
She Awaits His Return...
When Regin encounters Declan Chase, a brutal Celtic soldier, she recognizes her proud warlord reincarnated. But Declan takes her captive, intending retribution against all immortals—unaware that he belongs to their world.
To Sate A Desire More Powerful Than Death...
Yet every reincarnation comes with a price, for Aidan is doomed to die when he remembers his past. To save herself from Declan's torments, will Regin rekindle memories of the passion they once shared—even if it means once again losing the only man she could ever love?
My Review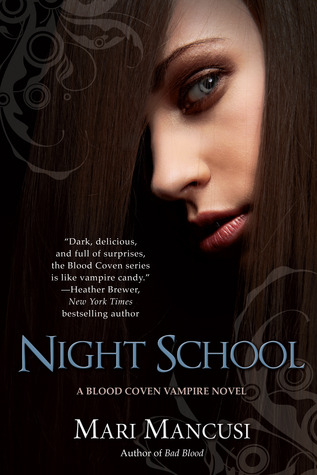 Night School
by Mari Mancusi
Series: Blood Coven Vampire #5
Published by Berkley on January 4th 2011
Pages: 256
Format: Paperback
Source: Purchased
Amazon Kindle
Goodreads


After their parents' shocking revelation about their fae heritage and an attack on their lives, the McDonald twins are forced to hide out deep in the Swiss Alps at Riverdale Academy, a secret vampire slayer training facility. And with no way to contact their vampire boyfriends for rescue, they're going to have to play nice with the locals.
But when Sunny starts acting strange, Rayne realizes that there's more to fear at Riverdale than getting staked by the student body-leading to a showdown in Fairyland that may cost the twins their lives.
My Review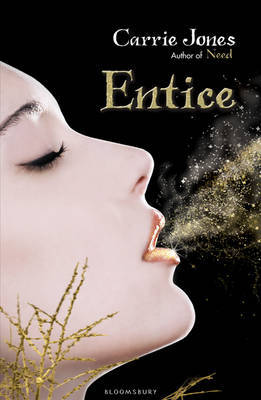 Entice
by Carrie Jones
Series: Need #3
Published by Bloomsbury on January 3rd 2011
Pages: 266
Format: Hardcover
Source: Purchased
Amazon Kindle
Goodreads


Zara and Nick are soul mates, meant to be together for ever. But that's not quite how things have worked out. For starters, Nick has gone. He has been taken to the mythical place for warriors known as Valhalla. Zara and her friends might be able to get him back, it's just not going to be easy. Meanwhile a group of evil pixies is devastating Bedford, with more teens going missing every day. An all-out war seems imminent, and the good guys need all the warriors they can find. But even if Zara and her friends do discover the route to Valhalla, there's that other small problem: Zara's been pixie kissed. When she finds Nick, will he even want to go with her? Especially since she hasn't turned into just any pixie... She's Astley's queen.
 My Review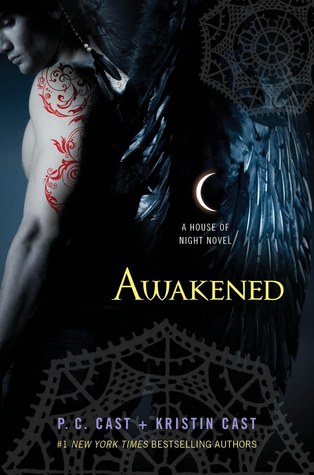 Awakened
by P.C. Cast, Kristin Cast
Series: House of Night #8
Published by St. Martin's Griffin on January 4th 2011
Pages: 290
Format: Hardcover
Source: Purchased
Amazon Kindle | Amazon Paperback
Goodreads


Exonerated by the Vampyre High Council and returned to her position of High Priestess at Tulsa's House of Night, Neferet has sworn vengeance on Zoey. Dominion over her immortal consort Kalona is only one of the weapons she plans to use against Z. But Zoey has found sanctuary on the Isle of Skye and is being groomed by Queen Sgiach to take over for her there. Being Queen would be cool, wouldn't it? Why should she return to Tulsa? After losing her human consort, Heath, she will never be the same – and her relationship with her super-hot-warrior, Stark, may never be the same either… And what about Stevie Rae and Rephaim? The Raven Mocker refuses to be used against Stevie Rae, but what choice does he have when no one in the entire world, including Zoey, would be okay with their relationship? Does he betray his father or his heart?
My Review