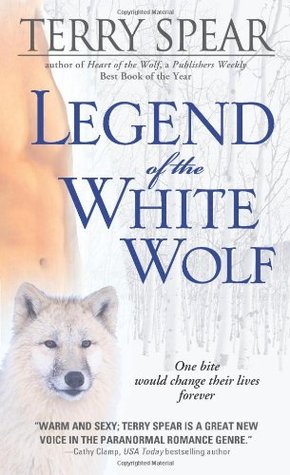 Legend of the White Wolf
by Terry Spear
Series: Heart of the Wolf #4
Published by Sourcebooks Casablanca on February 1st 2010
Genres: Paranormal Romance
Pages: 371
Format: Paperback
Source: Purchased
Amazon | B&N
Goodreads


In this fourth in Spear's series, Private Eye Cameron MacPherson and Faith O'Mallery are both on quests that lead them into the world of magical wolves…
Cameron arrives in the Canadian Arctic to search for his partners in his P.I. business who are late returning from a hunting trip. Faith is there to discover what her father had seen in the same area years earlier that had made him lose touch with reality—man-wolves, he called them.
The two tumble into an icy world of enemies bent on destroying the lupus garou kind. As they turn into lupus garou themselves, and bond with the pack that only they can rescue from destruction, Cameron and Faith find their soul mates in each other.
My Review: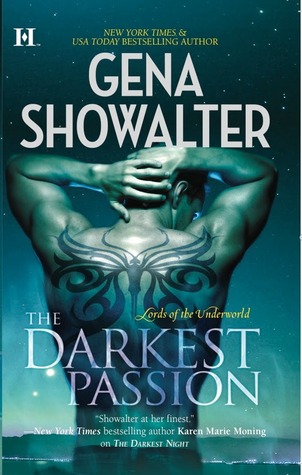 The Darkest Passion
by Gena Showalter
Series: Lords of the Underworld #5
Published by Mira on May 21st 2010
Genres: Paranormal Romance
Pages: 438
Format: Paperback
Source: Purchased
Amazon | B&N
Goodreads


For weeks, the immortal warrior Aeron has sensed an invisible female presence. An angel-demon-assassin has been sent to kill him. Or has she? Olivia claims she fell from the heavens, giving up immortality because she couldn't bear to harm him. But trusting - and falling for - Olivia will endanger them all. So how has this mortal with the huge blue eyes already unleashed Aeron's darkest passion?
With an enemy hot on his trail and his faithful demon companion determined to remove Olivia from his life, Aeron is trapped between duty and consuming desire. Worse still, a new executioner has been sent to do the job Olivia wouldn't...
 My Review: